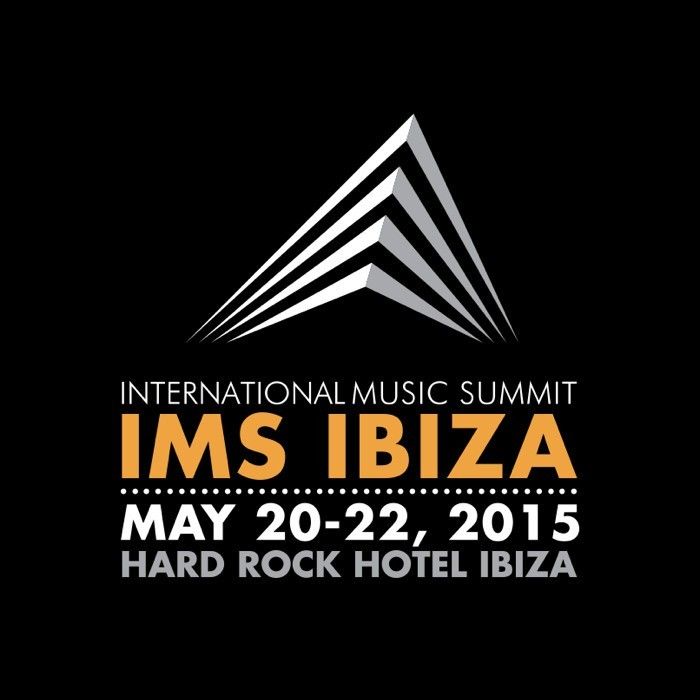 IMS Ibiza Announce 2015 Dates
International Music Summit, the premier platform for thought leadership in electronic music, returns to Ibiza for the eighth annual summit on May 20th – 22nd. Artists, influencers, leaders, entrepreneurs, brands, aspiring newcomers in electronic music and technology visionaries converge for 3 days to join in conversations that will drive the industry forward.
A unique fusion of daytime panels, discussions, and workshops with evening dinners and official parties cultivates a unique environment where seasoned professionals and brilliant newcomers join in inspiring conversations. This is where spontaneous collisions lead to lasting connections, and where the future of electronic music is seeded for the coming year.
For the second year, IMS will be returning to host the summit at one of the islands premier locations, Hard Rock Hotel Ibiza. Delegates, artists, speakers and press will have use of its state of the art facilities and can enjoy the surrounding offerings of Playa D'en Bossa – the new music hub of Ibiza.
International Music Summit Ibiza has grown to be the highest regarded music conference and marks the major opening Ibiza weekend with daytime summit activities and evening performances incorporating the UNESCO World Heritage Site of Dalt Vila.
At IMS, a community is built that catalyzes inspiration, innovation, and lasting connections that drive individuals and the industry forward.
Save these dates for IMS 2015
Tuesday, May 19th
Night-time: IMS Welcome and Legends Dinner (tickets on sale soon)
Wednesday, May 20th

Daytime: IMS Day 1 commences at Hard Rock Hotel
(Panels, discussions, workshops from inspiring industry leaders in electronic music and technology)
Wednesday, May 20th
Night-time: 'Back to Live' at Hard Rock Hotel Ibiza
Thursday, May 21st
Daytime: IMS Day 2 continues at Hard Rock Hotel
Thursday, May 21st
Night-time: IMS Dalt Vila Event Night 1
Friday, May 22nd
Daytime: IMS Day 3 continues and closes at Hard Rock Hotel
Friday, May 22nd
Night-time: IMS Dalt Vila Event Night 1
Saturday, May 23rd
IMS Ibiza 2015 Closing Party
Ticket Pricing
Early Bird
320€
Nov 25 – Jan 31
Normal Badge
360€
Feb 2 – March 31
Late Badge
400€
April 1 – May 2
Hard Rock Hotel
Hard Rock Hotel Ibiza is the first Hard Rock Hotel in Europe. A luxury resort with rooms and suites facing the sea, the biggest spa on the island, multifunctional space that includes a variety of dining, shopping and entertainment options, and of course, staying true to its musical heritage, the hotel features live music performances by internationally renowned live acts.
IMS Rates at Hard Rock Hotel begin from 181€ a night including free wifi and breakfast.
Now – Jan 31st
Early Bird IMS Rate
Feb 1 – Feb 28th
Website: www.internationalmusicsummit.com
Facebook: www.facebook.com/InternationalMusicSummit
Twitter: www.twitter.com/IMSibiza
Instagram: @internationalmusicsummit