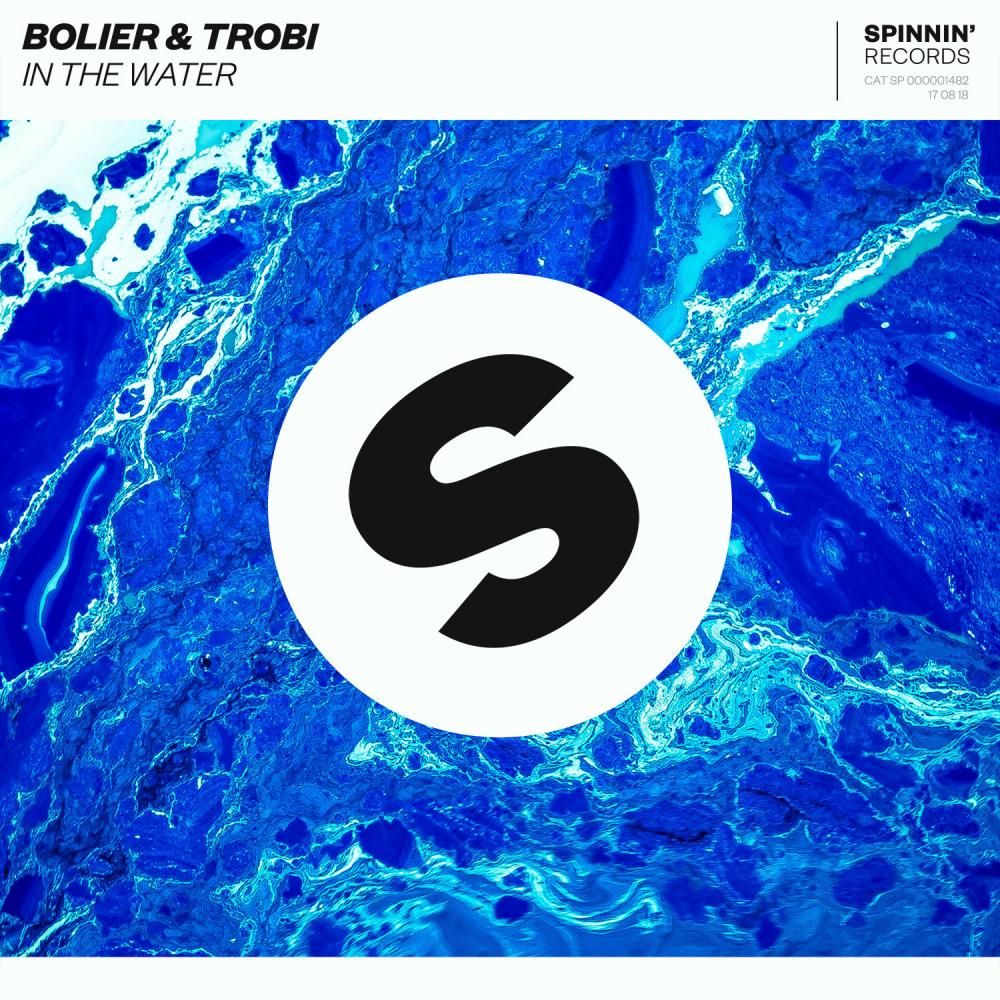 Bolier & Trobi - 'In The Water
Take a splash with this long anticipated collab between renowned producer Bolier and young buck Trobi. 'In The Water' is a strong deep house record that perfectly blends inventive rhythms and headstrong sounds with strong vocals and completely unique melody. Officially out now on Spinnin's main label.
Bolier has been making waves on the international electronic music scene for several years. 'Sunshine', his 2014 collaboration with Dutch duo Redondo, saw him morph his sound into the more organic, pop influenced deep house that has become his signature. Further Redondo collaborations – 'Every Single Piece' featuring US indie band She Keeps Bees, and 'Lost & Found' featuring Bitter's Kiss – and 'Forever And A Day' (working with Natalie Peris), have seen him continue his rise to fame.
Following this, Bolier surprised everyone in 2016 with an official collab with the late reggae icon Bob Marley, reworking his 'Is This Love' together with LVNDSCAPE. Supported by the Marley family and released through Tuff Gong, the track got picked up worldwide, by now counting nearly 100 million Spotify streams.
More recently, he dropped last year's popular deep house tune 'Imagine' and recently presented the successful collab single with Joe Stone, titled 'Keep This Fire Burning'. Meanwhile, Bolier undertook a sweet summer tour, including Tomorrowland, Ministry Of Sound, the Middle-East and supporting Martin Garrix at his Ushuaïa residency – and gigs at Mysteryland and World Club Dome still on the bill.
Dutch DJ/productional prodigy Trobi, who was signed to Spinnin' Records at age 16, has already been receiving lots of attention with his DJ performances (starting at age 9 already). After this, he kicked off his producing career, quickly getting positive feedback on his tracks.
Making his debut in January 2017 with his first official single ever, 'In The Studio' saw the youngster work together with Dutch duo Junglebae, resulting in a strong, pop tinged dance tune that created a spark with both club floor as the contemporary pop audience.
After this, he dropped more singles, including 'Never Let You Down', featuring UK singer Stevie Appleton, and a much supported remix of The Chainsmokers single 'Sick Boy'. Productional work for several artists also delivered him his first gold and platinum records ('Red Me', by Dutch hip hop artist Ronnie Flex) while he's kept on working with renowned Dutch producer Boaz van de Beatz (known for his productional work with Diplo, Major Lazer, Madonna and Ariana Grande).
This year also saw him continuously tour the festivals, including his debut at Tomorrowland, do an official remix for Diplo and drop an exciting collab with famous reggaeton artist J Alvarez; 'Toda La Noche', an addictive latin tune with hot blooded rhythms and super catchy chorus.
'In The Water'
So what happens when these two artists get together? A seasoned deep house aficionado in the one corner, a young upcoming producer with a knack for pop/dancehall vibes in the other…
Well, you get 'In The Water', a refreshing blend of both acts' distinct sounds. The rhythms are smart and inventive, featuring out-of-the-box sounds and melodies, while bringing hot blooded vocals and a chorus that will get dance floors shaking for sure.
It's a teamup that works wonders, enhancing each other's sound. DJ support underlines this record's potential, including Oliver Heldens, Sam Feldt and R3hab.