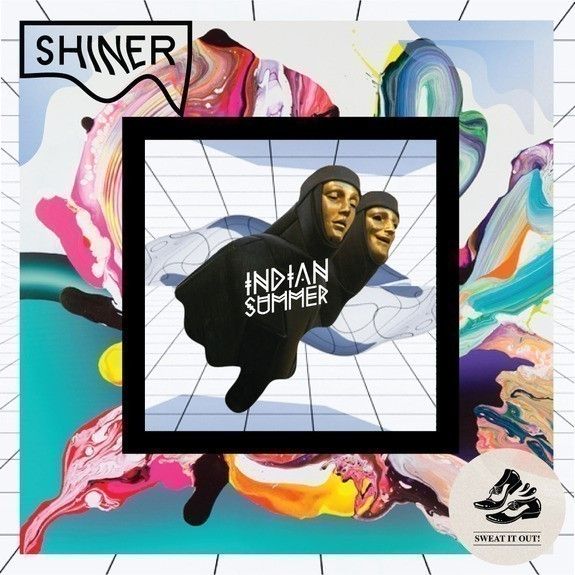 INDIAN SUMMER – PALM KINGS
Two weeks ago, THUMP blessed us with the premiere of 'Shiner' – the stunning A-side to Indian Summer's latest EP and second release of 2014. A melodic and down tempo number, the release spiralled from there and eventually earnt itself the coveted number 1 spot on the Hype Machine. Today, the Indian Summer boys continue with the massive tracks and flip the release entirely on it's head with the loud and proud B-side, 'Palm Kings'.

Coming out of Australia via powerhouse independent label Sweat It Out, this track provides further fuel to the fact that Gabe Gleeson and Chevy Long, aka Indian Summer, can't seem to put a foot wrong. Listen to it now and support the guy's buy grabbing your copy of the EP:

A beautiful contrast to it's A-side 'Shiner', 'Palm Kings' demonstrates a production master class of how to vary your release with two different but distinct sounds. Supported by echoing but crisp vocal chops, the track begins with a catchy melody reminiscent of old school 90's garage. Eventually giving way, this classic sound departs to an aggressive and in-your-face drop as 'Palm Kings' bursts in to energy. Taking you on a musical journey, the simple yet effective track offers something for everyone, whether it's the bass-heavy distorted brass or the frenzied percussion line.



With a US tour on the horizon, 2014 is Indian Summer's year. Before that though, be sure to catch them at the below Australia dates and keep tabs on the latest news across their socials.
Tour Dates
Fri July 25 – Mix Up Stage @ Splendour In The Grass, Byron Bay
Thu July 31 – Bruce Week @ Star Bar, Bendigo
Fri Aug 1 – The Wall @ Back Bar, Hamilton
Sat Aug 2 – Coalition @ Imperial, Auckland
Sat Aug 9 – Chinese Laundry, Sydney
Fri Aug 15 – Thank You Ma'am @ Meche, Canberra
Sat Aug 23 – The TBC Club, Brisbane
Wed Aug 27 – Newport Hotel, Fremantle
Fri Aug 29 – Mondo @ Ginger, Perth
Sat Aug 30 – Ship Faced, Sydney
Sat Aug 30 – Carmens, Miranda
Fri Sept 5 – Can't Say @ Platform One, Melbourne
Fri Sept 12 – Cats @ Rocket Bar, Adelaide
Sat Sept 13 – We Were Kids @ Factory The Project, Sunshine Coast
Sun Sept 21 – Romanos Hotel, Wagga Wagga