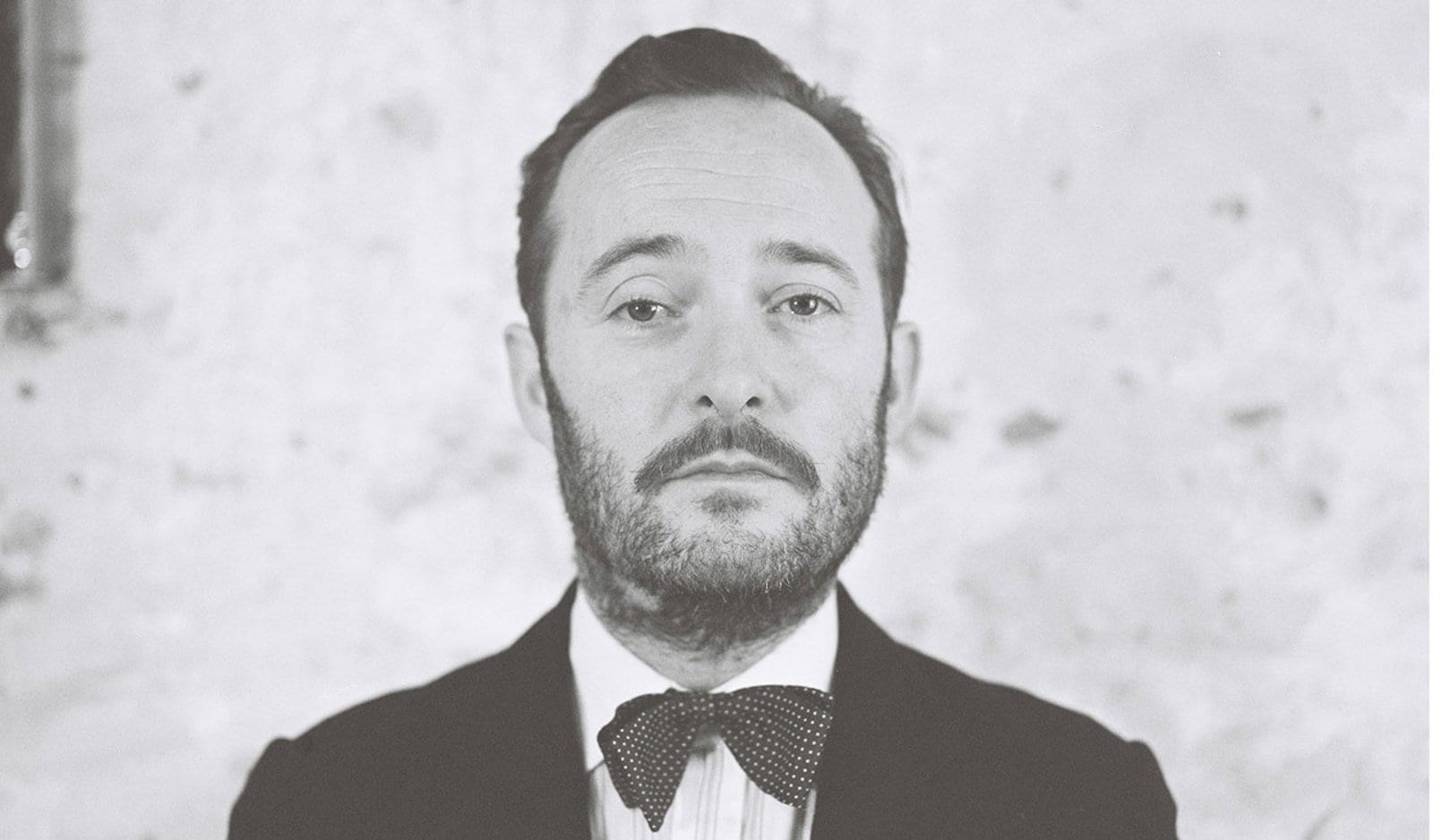 inner city electronic announces programme of talks and workshops
20 hours of music, talks & workshops across a selection of innovative city centre venues in Leeds.
inner city electronic will be a celebration of electronic music held across a selection of the most iconic and innovative events spaces in Leeds. Taking place on 2nd June 2018, with live music and DJ sets from Floating Points, KiNK, Dopplereffekt, Peggy Gou, Midland, Joy Orbison, Helena Hauff, Andrew Weatherall, Leon Vynehall and many others.
Recently announced artists include – Helena Hauff / Objekt / Leon Vynehall & Detroit Swindle
FULL MUSIC LINE UP
Floating Points (solo live) / KiNK (live) / Peggy Gou / Andrew Weatherall / Dopplereffekt (live) Helena Hauff / Midland / Avalon Emerson / Joy Orbison / Leon Vynehall / Autarkic (live)
Crazy P Soundsystem / Detroit Swindle / Horse Meat Disco / Iration Steppas Soundsystem Prince Fatty / Nicolas Lutz / Objekt / Paul Woolford / Radioactive Man (live) / Ralph Lawson Lux / PBR Streetgang / [email protected] / Very Special Guest / Central Processing Unit / Cosmic Slop Butter Side Up / Dave Beer / Death On The Balcony / Danielle Moore / Domenic Cappello Dimensions Soundsystem / Flux / KMAH Radio / Subdub / Tristan Da Cunha / Ron Basejam Balearic Social / Bobby O'Donnell / Bobby Pleasure / Jack Wickham / Harry Mccanna
Love Dose / Matt Long / Mass / Medallion Man / Passport To Paradise / Sara Garvey
Albion Records / Baba&Ganoush / Brotherton Wing / Cole Proctor / Clandestino / Elliot Holt
Edge / Gas House Kids / Guy Cohen / Hatfield Brothers / Kuroko / Kag Katumba
Kerouac / Kepler. / Kieran Apter / KVNG / Last Dance Is Ours / Loose Lips / Limit – UK / Lijero Luuk / Mezla / Myco / Selective Hearing / Rubik / Rui-Z / Rowland
Simon Morrel / Truelove. / The Native project / Unsung Collective / Wallauer
Alongside a vast array of great electronic music, the multi venue festival will also feature a programme of talks and workshops, and live masterclasses with KiNK and Prince Fatty. There are technology presentations and workshops from world leading companies including Pioneer DJ, Roland, Rane as well as cutting edge independents like London Modular, NorthSouth, TPI Sound and MasterSounds.
inner city electronic's talks and workshops aim to enable people to find creative avenues in music, with a host of professional recording artists, agents, managers and label owners set to tell their stories and share their experiences, as well as discussing electronic music history and culture.
TALKS & WORKSHOPS
KiNK – Live Masterclass
With his live performances KiNK manages to bridge the divide between man and machine. KiNK's live masterclass will give people an opportunity to learn some of the technical tips and tricks that go into his performance.
Prince Fatty – Dub Masterclass
A strong theme running though inner city is the crucial role of dub reggae and it's impact on electronic music, especially in Leeds. Prince Fatty is a master on the board with dub FX and has worked with Hollie Cook, Adrian Sherwood, Dub Syndicate, A Tribe Called Quest and many more. Prince Fatty gives a masterclass in dub before performing live with Iration Steppas.
In Conversation – Craig Richards
In Conversation – Midland & Paul Woolford
inner city electronic will feature a special 'In Conversation' series with internationally recognised artists Craig Richards, Midland and Paul Woolford. In conversation will feature a live one on one catch up with the artists, discussing a range of subjects surrounding their music and more.
DJ History Present – Warehouse Music – The roots of northern club culture
Find out how electronic music started in the city in the 1980s at the influential Warehouse club hosted by Bill Brewster and original resident Ian Dewhirst.
Ian Dewhirst (Mastercuts) / Bill Brewster (Last Night a DJ Saved My Life) Paul Schofield (Warehouse / The Central)
Music:Leeds Present – DJ/Producer Launchpad
This talk is for all aspiring DJs and producers wanting to make it in music. From getting your music up on the major platforms to first hand advise on management, agents and social media.
Patrick Hanrahan (Left Blank / Ghostly) / Lenny Bedford (Kycker Music) / Sarah Frenchy (Grade Management) / James Bevan (Rising Digital)
Subdub Presents – Dub Roots
Learn how electronic music comes from dub. This talk traces the roots of dub sound systems and how they inspired the next generations.
(Prince Fatty / Mark Ital / DJ Martin / Matt Anniss)
The Future Of Women In Music
Women are finally managing to make things happen in the music industry but there is a long way to go. Leading female, non-binary and trans panelists give their advice.
Anna Wall (DJ Magazine) / Kat Sophia & Lucy Scarisbrick (Equaliser) / Emma Zillman (Bluedot Festival) + more
Event Insights
Leading festival and club promoters give an in depth insight into how to create and manage successful events.
Ben Robinson (Bluedot) / Matt Long (New Citizens) / Johannes Williamson (Flux) + more
Back To Basics Academy Presented by Dave Beer
Dave Beer, The founder of the iconic Leeds's club night Back To Basics discusses the goals for the newly founded Back To Basics music academy, alongside a workshop with Denon.
Community Sound With Cosmic Slop
'You'd never expect to find one of the best custom sound systems in the country hidden away in an unfashionable inner city area of Leeds, but Tom Smith from Cosmic Slop has indeed created one. Smith researched classic New York sound systems including The Gallery and Paradise Garage before tirelessly setting about buying individual elements on eBay and assembling them. The resulting system is used exclusively for fund-raising Cosmic Slop parties to support the MAP charity. A sound that benefits the community is the heart warming story presented by Tom Smith at Hope House.'
London Modular
'Currently making waves as London Modular Alliance Live, this workshop will give an introduction to modular synthesis including a brief history, basics of control voltage and signal routing, CV, gates, triggers, VCAs and envelopes. You will be able to get hands on and try some of the latest and best modular gear and patches with Phil Ventre from LMA on hand in person to assist'.
Bop DJ Presents (Pioneer, Roland, Rane, Akai)
Pioneer DJ present 'Elevate the standard'
'Mark Blundell from the Manchester School of Electronic Music in conjunction with Pioneer DJ will be presenting a breakdown on how to use the new DJS-1000. Learn how this new stand-alone DJ sampler from Pioneer DJ can enhance your set by combining it with CDJ-2000NXS2 and DJM-900NXS2. Add the DJS-1000 to your DJ set-up and you can intuitively create unique sounds and phrases in advance of your set, or on the fly, then sequence and loop them as you wish.'
Roland
Roland will be showcasing their brand new flagship drum machine the TR-8S. Learn how you can use the TR-8S to revolutionise your live performances by adding samples, advanced parameter automation and sequencing to classic Roland TR drum sounds. Experience how the TR-8S can be combined with the full Roland range of AIRA, Boutique and DJ products to expand your creative possibilities.
Rane DJ
Get Battle Ready with the exciting SEVENTY-TWO Battle Mixer and TWELVE Battle Controller from Rane DJ. Experience the SEVENTY-TWO with its multi-touch screen and Rane DJ's brand-new Mag THREE Fader. Discover for yourself the incredibly high build quality, superior component selection and all-steel construction of this mixer, solidifying Rane DJ's reputation as the premier mixer brand for turntablists. The TWELVE has all the characteristics and simplicity of a "traditional" direct-drive turntable but without the hassle of fragile needles and skipping tone arms. With the TWELVE, the DJ can scratch and play with all the direct spontaneity and creativity of a turntablist, but with the precision, repeatability and durability of the best digitally-based solutions. These new models are a dramatic and impressive statement strengthening Rane DJ's position at the forefront of the DJ Stage.
Akai
'Get hands-on with Akai Professional's latest hard hitters, MPC X and MPC Live. Modern music's evolution is intrinsically linked to the legendary Akai Professional MPC line – full-featured production and performance powerhouses that have spawned multiple genres and advanced countless existing ones. With a design often replicated but never surpassed, the Music Production Centre empowers users with an unrivalled workflow and a tangible, intuitive interface coupled with forward thinking, in-demand functionality that sets the precedence for the industry standard. Don't settle for an imitation, take control of your creative output with MPC.'
Roland
Roland will be showcasing their brand new flagship drum machine the TR-8S. Learn how you can use the TR-8S to revolutionise your live performances by adding samples, advanced parameter automation and sequencing to classic Roland TR drum sounds. Experience how the TR-8S can be combined with the full Roland range of AIRA, Boutique and DJ products to expand your creative possibilities.
Denon DJ
Experience the future of DJ technology with the Prime Series from Denon DJ. Discover the power of the award-winning SC5000 Prime Media Player and the X1800 Mixer with their intuitive controls and extensive features, plus the VL12 professional direct-drive DJ turntable with true quartz lock. The SC5000 Media Player analyses music files on the fly, has dual-layer decks with dedicated outputs, a multi-touch screen, plus an 8" rugged jogwheel with central display that shows current playing track or custom artwork. The X1800 Mixer incorporates a comprehensive array of performance and convenience features that set it well apart from ordinary mixers. The Prime Series is truly the cutting-edge of DJ performance and this is the chance to experience this amazing gear up close and personal.
Link Jam Powered by Ableton Live
With acoustic instruments, playing in time comes naturally. You can jump in when the time's right, and everyone keeps their flow. Playing together with electronic instruments hasn't always been so easy. Now Ableton Link makes it effortless. Join Ableton Certified Trainer, Thomas Glendinning (ELPHNT), to take part in synchronised jam sessions with other electronic musicians using Ableton Link. We'll have a collection of drum machines, synthesisers and controllers running together with Ableton Live and sync'd using Ableton Link. You can even join in with your iOS device running a Link enabled app!
The Art of Analogue with TPI Sound
'TPI manufacture the finest Loudspeaker systems and associated electronics currently available.The highly experienced team of Giles Smith, Ian Knight and industry pioneer Tim Isaac, have designed systems for the world's leading record companies, studios and entertainment venues over the last thirty years. TPI Sound – uncompromising sonic clarity'
MasterSounds Presents Vinyl Love
'Ryan Shaw is the founder of MasterSounds, the UK based company supplying premium audio products. Ryans award winning audio accessories, such as the MasterSounds turntable weights, DJ mixers and turntable conversions are world renowned. In his 'Vinyl Love' workshop, Ryan will be explaining how a correctly setup turntable will improve audio performance in a home or club environment.'
Equaliser Workshop With Danielle Moore
Equaliser is a Leeds-based club night and collective, providing a platform and free to access DJ workshops for non-cis* male DJs and electronic music talent, they'll be joined by Danielle Moore, sharing her expertise on DJing, and music production with her band Crazy P.
Leeds Producer Forum
The producer forum gives emerging artists an opportunity to play their tracks to professionals on the Cosmic Slop custom built sound system.
inner city electronic will take place at Belgrave Music Hall, Church, Distrikt, Headrow House, Hope House, Hyde Park Book Club, Hi-Fi, Old Red Bus Station, Sheaf St, Wire & The Wardrobe. This will be the first time these venues have assembled together, representing a unique spirit of collaboration.
The range and scope of the spaces is staggering, ranging in capacity from 1200 to 120. There are 4 outdoor terraces for day parties and 15 different dance floors featuring an eclectic mix of music. The event curation is focused on cutting edge electronic music with live acts, DJ performances and cutting edge talent from a mix of international and local artists. inner city electronic will also feature some of the best sound systems in the city, including custom built rigs from Subdub and Cosmic Slop, alongside an industry leading sound instillation from TPI sound.
ORGANISER QUOTES
Ben Thompson
"Leeds has a multitude of outstanding venues and a thriving electronic music scene with rich history, having lived in the city for 6 years now I'm still finding things I hadn't yet come across. We wanted to create something that could showcase both the amazing arts and event spaces on offer in the city, as well as the people who in habit them, the idea was to create something based on collaboration that could project the cities scene and help it develop further.
Ralph Lawson (2020 Vision)
"I've watched our city and scene develop over 30 years and I'm really proud of where we are now. There are world-class clubs, art spaces, restaurants and bars and anyone who comes to visit has a great time. Leeds is the UK's best-kept secret. The scene here has helped kick start the careers of several international artists such as LFO, Nightmares on Wax, Iration Steppas, Ben UFO & Hessle Audio, Midland, Paul Woolford and many others."
Ben Robinson (bluedot founder & festival director)
'Experiencing the character of a city through it's music, creativity and dance floors is what this event is all about and it's safe to say Leeds has a lot to offer. I spent 10 of the best years of my life in Leeds and was constantly surprised by the raw creative collaboration and music scenes throughout the city, all creating world-class artistry. Inner City Electronic is set to bring the city to life so that international audiences can come and see the innovative and inviting place it is right now.'