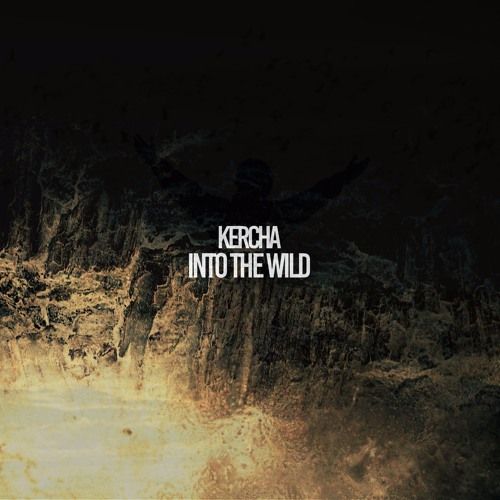 Kercha - Into The Wild LP
Founded in early 2013, Substruct is an independent record label based in Portugal, delivering unique electronic music releases. In its three-year establishment, Substruct has built a solid reputation in the scene, receiving support from the likes of Soulection, Submotion Orchestra and BBC Radio 1. With a talented roster from all parts of the globe, Substruct is a global platform pushing forward-thinking music and aims to establish its own legacy on the market with quality and innovation, exploring all ranges of sounds that electronic music has to offer.
Substruct's latest release is Kercha's debut LP "Into The Wild". Kercha is the moniker of Russian youngster Kiril Nosikov. Nosikov started producing when he was just 16 and spent years finding his own blend of sound, taking inspiration from underground Hip-Hop, Techno, and Bass music.
He's now playing out his tunes at local gigs in the south of Russia. Nosikov's first appearance on Substruct was an EP for the label's "Expanded" series in March 2015 and received support from the likes of Joe Kay (Soulection) and many more.
The 14 track heavy album stands out from the current wave of releases in the scene, delivering experimental vibes in many ways. Substruct's approach to ask their artists to try out things they've never done before is clearly reflected in this release.
The Intro sets the mood for this album and draws the listener in immediately. Vast soundscapes, the usage of panning sounds and Foley plays a major role on "Into The Wild". "Emotions" continues delivering said mood and introduces the first of many deep beats with wild percussion elements. The title track of the LP, "Into The Wild" is a deep-seated bass affair coming with vocal-chops, an enchanting arpeggio and fierce bass-stabs.
"If I Had One Chance" is one of two collaborations with Skopje based singer Genoveva Kachurkova on this release. Barking dogs and Kachurkova's soulful vocals, combined with more heavy beats and rather jazzy piano melodies create an unusual, yet bewitching sound. "Week" sets off with real-world recordings taken in a shop, constructing an image of urban everyday life, and melancholic melodies drag you even deeper into the soundscape.
"Depth Of Light" comes with a more structured shuffled beat and distant synth-stabs but comes across just as atmospheric as the previous tracks. "Whales" occurs less heavy on the low-end side of the frequency spectrum and comes with an almost Burialesque rim–shot but distinguishes itself through a straightforward kick-pattern. A howling synth accentuates the choice of the track name.
"Finally" is the second track featuring Genoveva's vocals, this time majorly chopped and modulated. With its beat pattern and speed sitting at roughly 135 BPM this track could easily appear in an innovative Future Garage set. "Fresh Memories" is an interlude track that splits the LP into the first, rather slower and melodic part as well as the five tracks which are unquestionably harder.
"For The Nasty" is an 808-heavy bass pursuit with a pushy beat, fast, pitched vocals and an overall retro sound. "You Are Not Alone" advances said style and incorporates an even harder palette of sound. Taking out some speed, "Outsider Wind" comes in less harsh but keeps things rolling deep. "Industrial Groove" then returns for the thumping final, a Footwork track revealing Kercha's glaring underground influences.
The Outro rounds off the release as what it truly is: a composition of innovation. Soulful melodies meet pounding beats, in an experimental way that does not have to hide from anybody, that is divergent but makes sense.