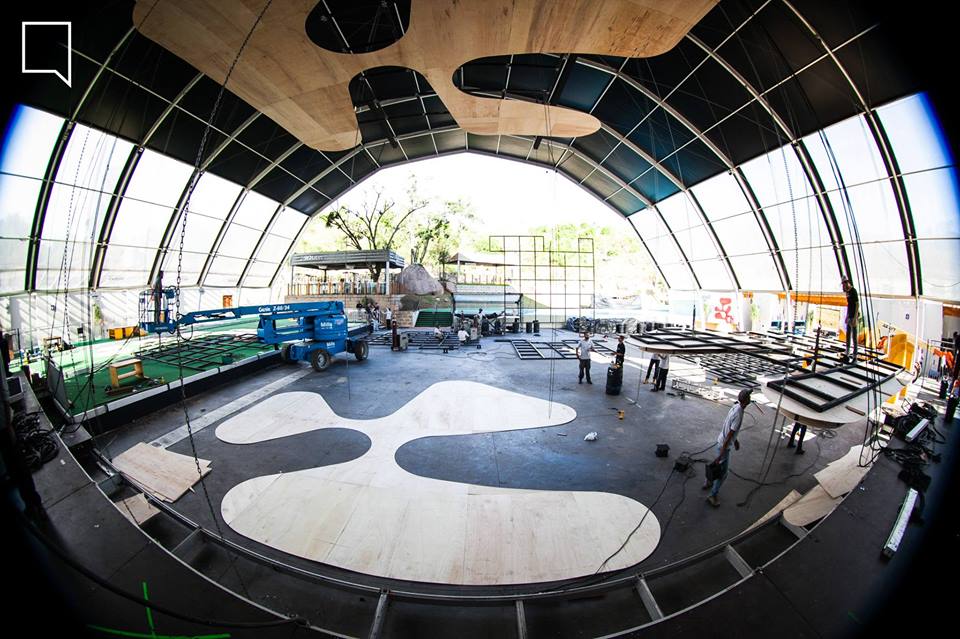 Introducing Laroc 2.0 – Club updates production for 2nd anniversary
Brazil's Laroc is the most famous sunset club in all of South America. Located in the rolling green hills of the Valinhos valley an hour from Sao Paolo, it changes up its design each year and can now reveal the latest look of the club ahead of its second birthday.
The brand new, specially designed and technologically advanced stage is 22 meters wide and 11 meters high. It boasts a 150 m2 LED panel, 129 light fixtures, 1500 meters of LED strips, 580 wooden panels and three tons of steel which all come together in a visually stunning and vast structure. It is organic and mesmeric at the same time and adds to the uniqueness of this most special club. Next tot he killer sound system, it provides a genuinely magical extra dimension to each party.
The open air sunset club has a big outdoor pool and plenty of different bars and terraces, it is surrounded by lush green forests and has DJs play from mid afternoon until sundown, which is always a truly remarkable and emotional experience.
The likes of Kolsch (November 4th), Anna, Adana Twins & Butch (18th November) and Vintage Culture (December 9th) all play in the coming weeks and superstars like Luciano and Matador have played before now. With the club celebrating its second birthday in October, it is a place that needs to be on the top of your to-do list.
Links:
https://www.facebook.com/larocclub/
http://www.laroc.club