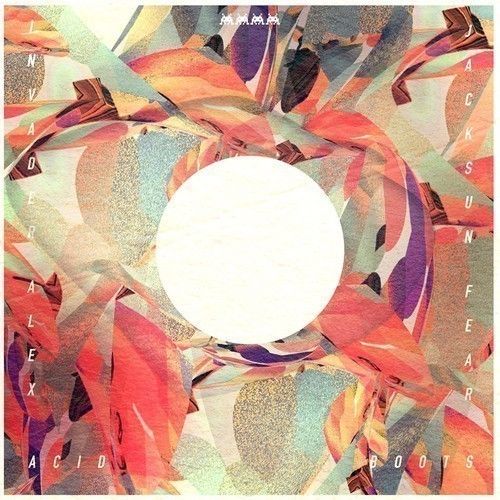 Invader Alex – Acid Boots
Acid boots is the latest release on Invader Music. Invader Alex, Veteran Writer/Producer/Remixer (Robert Owens, Rui Da Silva, RCA, Dragonfly) Teams up with Gaika, (Murkage, My Favourite Robot, Jacksun Fear).
This is straight up Acid House. Real 303's Real 909s, real Moogs – How nature intended.
Jacksun fear have gained editorials in An Other magazine and has featured in the videos of fashion photographer Matthew Comer. Previously remixed by Manchester's own Ben Pearce, www.residentadvisor.net/dj/benpearce (Purp and soul, Southern Fried) & Jackin Rabbit's MARKUS ANTHONY (No 19 records)
Invader Alex – Has also co-writen, produced, remix and collaborate on various projects. Mixing & Remixing the acts: The Rapture, Venus Hum, Soul Clap, Robert Owens, Ursa MinorŠ.
Gaika – is a multi disciplined artist, musically visually & produces in both disciplines. taking influence from hip hop and electronic music in equal measure, his nomadic international life style lends itself to a singularly sultry aesthetic simultaneously cryptic and shockingly frank…
'ACID BOOTS video'

A music video about a man's descent into insanity on the streets of East London.

'Acid Boots' is shot in a short film style and begins with our man receiving a phone call and hearing a hypnotic voice (featured on the track) down the line. His eyes quickly become demonic, his feet start to move and, as the track begins, he starts to dance compulsively through the streets. The film follows his struggle to regain control of his sanity with a surprise twist in the finale questioning whether anyone can resist the power of 'Acid Boots.'


James Baxter – ACID BOOTS was written and produced by James Baxter. James worked as a journalist contributing to numerous titles including Esquire, The Guardian and Sabotage Times. He moved into film-making in 2009 as Executive Producer on the short 'Out of Order,' before going on to produce 'Dino' which had its world premiere at the Edinburgh International Film Festival 2014. Based in London, James is currently working on numerous film projects, including a feature and three more shorts/promos.

Gemma Rawcliffe – ACID BOOTS was directed by Gemma Rawcliffe. Gemma is an online video and television director based in London.

Joshua Smith – Joshua trained at Trinity Laban Conservatoire achieving a 1st class degree in theatre studies. Since then he has been touring with esteemed companies and choreographers such as Tom Dale Dance, Rosie Kay Dance Company, and James Wilton Dance. Joshua also starred in the short film 'Nari' in 2013.