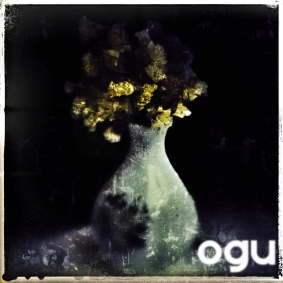 Foby - Inverso EP
Italian artist Foby is next up on the OGU Records label with two terrific new tracks, while label head Giangi Cappai serves up a remix, and it comes after the Foby – OGU Sessions live tour back in summer.
Foby is a live act, producer and mastering engineer who is inspired by his Sardinian homeland. He imbues his music with the island's magical atmosphere and his refined technique always brings plenty of nuance and invention to his grooves. He played live all summer, constantly tweaking his show, and brings those experiences to the new tracks here.
Opening up is the excellent 'Inverso,' an involving six-minute journey into deep and brooding house. His rumbling synths are layered over dark, rubbery drums and the mood is perfectly spare. Sharp claps and further frazzled synths add texture to the trip and ensure you stay locked in. Next up is 'Tina,' another hugely accomplished cut with broad synths sweeping up into the skies. The drums are minimal, meaning the exquisite melodies takes centre stage and bring real adventure to the house rhythms.
Completing the vital package is label head Giangi Cappai, who offers a take on 'Tina' that is utterly compelling. It's a spacious and subtly epic affair with poised synth lines echoing out into an expansive night sky. The build is enthralling, and subsequent breakdowns once again build the tension and are sure to lead to huge reactions.
Tracklist:
1. Inverso
2. Tina
3. Tina (Giangi Cappai remix)