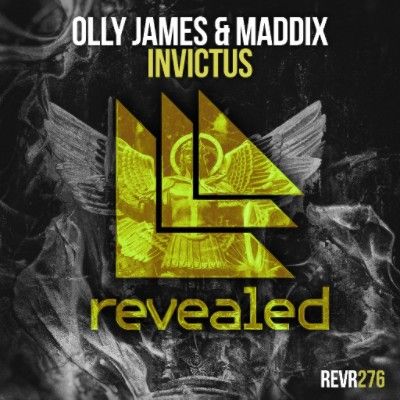 Olly James & Maddix - Invictus
With the heat surrounding Olly James's 'Higher' with Joey Dale showing little sign of cooling down after recent play on #HOA284, as well as Maddix's 'Dirty Bassline' continuing to make its rounds dominating mainstage's such as Electric Zoo in NYC, Olly James & Maddix combine their seasoned production pedigrees on the future classic 'Invictus'.
Joining forces on their biggest hitter yet, 'Invictus', is equipped from the word 'go!' with a varied pallet of expertly crafted synth hooks and catchy vocal hits. Alongside the ever expanding groove is a delivery of pounding melodic tones, causing eruptions in the mix and setting the track off as one of 2016's most desirable club hits.
Grab 'Invictus', out now via Revealed Recordings!
For more information check socials:
www.facebook.com/revealedrecordings
www.soundcloud.com/revealed-recordings
www.youtube.com/user/Revealedrec