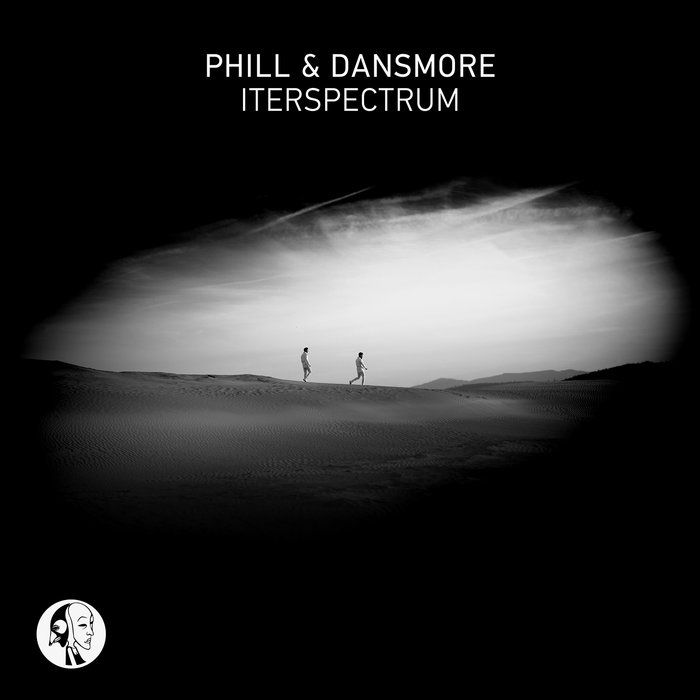 Phill & Dansmore - Iterspectrum
Serbian newcomers Phill & Dansmore make their debut on Steyoyoke Black with their first full-length album Iterspectrum. Moving between spaces of dark and light, tension and release, it takes a listener throughout multiple shifts in mood and reveals more with every listen.
After the sensitive, soundtrack-worthy opener, 'Revival', the EP begins with several tracks that blend the energy of traditional techno with a distinct sense of mystery and brooding. "8°C" stands out in particular, combining a video game style charm with the intensity you'd expect from any techno staple.
Over the next few tracks the album takes a turn, with "Crack of Dawn" marking a shift in the mood with a higher tempo and more subdued sounds. The end of "Path 303" however builds the energy back up to arrive at "Leaf by Leaf", a shimmering track that widens the focus of the soundscape and puts a listener in a more contemplative place.
"Dark Mirage" marks another shift in mood, this time pulling the sounds back down to the darker and more minimal. This continues with a consistency throughout the subsequent tracks – "Dancing Dunes" being a standout in particular due to its suspended feeling – all tension, no release. This tension is built upon further with "Die Erzruckstande", with intense, brooding synths placed over a compelling bass line.
The album shows depth of references, sticking to the path of techno while integrating themes of minimalism, film and game soundtracks, 90s pop and more. Phill & Dansmore are more than just techno producers, and have a keen eye for construction of mood and tone. It's an impressive album that offers something new with each track.
"Iter – latin for passage, space, journey, Spectrum – latin for appearance, the range of colors representing the light of contiguous frequencies. After the 3 years of exploring, learning and creating a different, unexpected story, we are ready to present you the product of our journey, the piece of techno-art, our first full-length album– Iterspectrum. A starting point of Iterspectrum was right in front of us, in our hometown – a place that was so familiar yet unknown, beautiful but uncertain. It was our hometown, Majdanpek. While exploring the beautiful place, we realized we want to present you everything we felt, not only through the album but also through the mini-movie. Our crew, our friends, helped us demonstrate the journey and get closer to the creative process that we passed while we were working on the album."
www.facebook.com/phillanddansmore
soundcloud.com/phill_dansmore
smarturl.it/syykblk047_shop
smarturl.it/syykblk047_spotify
steyoyoke.com/releases/syykblk047