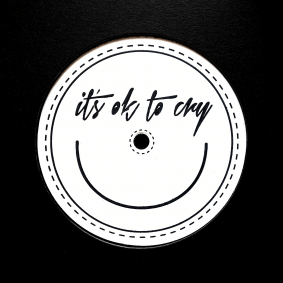 Johannes Klingebiel - It's OK To Cry EP
Mireia Records' next release is a limited edition, hand-stamped vinyl release from Berlin's Johannes Klingebiel.
Mireia Records is a Hamburg based label that has put out music by the likes of Christopher Rau, Conga Fever, Marcus Worgull, Julian Stetter and Lauer, so deals in house music of the highest order. Klingebiel fits that bill as a jazz drumming expert who has appeared on Mule Musiq and will soon land on Beats in Space. His tripped out, melodic house is perfect for cosy dance floors and has built him a strong following amongst fans of quality electronic music.
Opener 'It's OK To Cry' is as tender as you would imagine. It is brilliantly doleful, with thoughtful keys and deep, lo fi drums all tugging at the heart strings. The perfect 'Piano Thang' again shows off Klingebiel's musical credentials with nimble keys glistening over a more uplifting drum line as cosmic synths elevate your spirits.
Kicking off the B-side is the superb 'Really' which journeys back into an insular reverie, with pained synth sounds and a sense of longing pervading the deep house atmospheres and masterfully arranged keys. Next up we have 'Time Is Now,' a slow burning but subtly euphoric number that raises you up on percolating bass and glistening, deep space keys. The package completes with more deep excellence in the form of 'Steel Away,' with meandering pads encouraging your mind to drift as cavernous kicks create a warm and welcoming environment in which to get lost.
This is a rich, musical EP that brings plenty of quality and excellent melody to the table.
Tracklist:
1. It's OK To Cry
2. Piano Thang
3. Really
4. Time Is Now
5. Steel Away