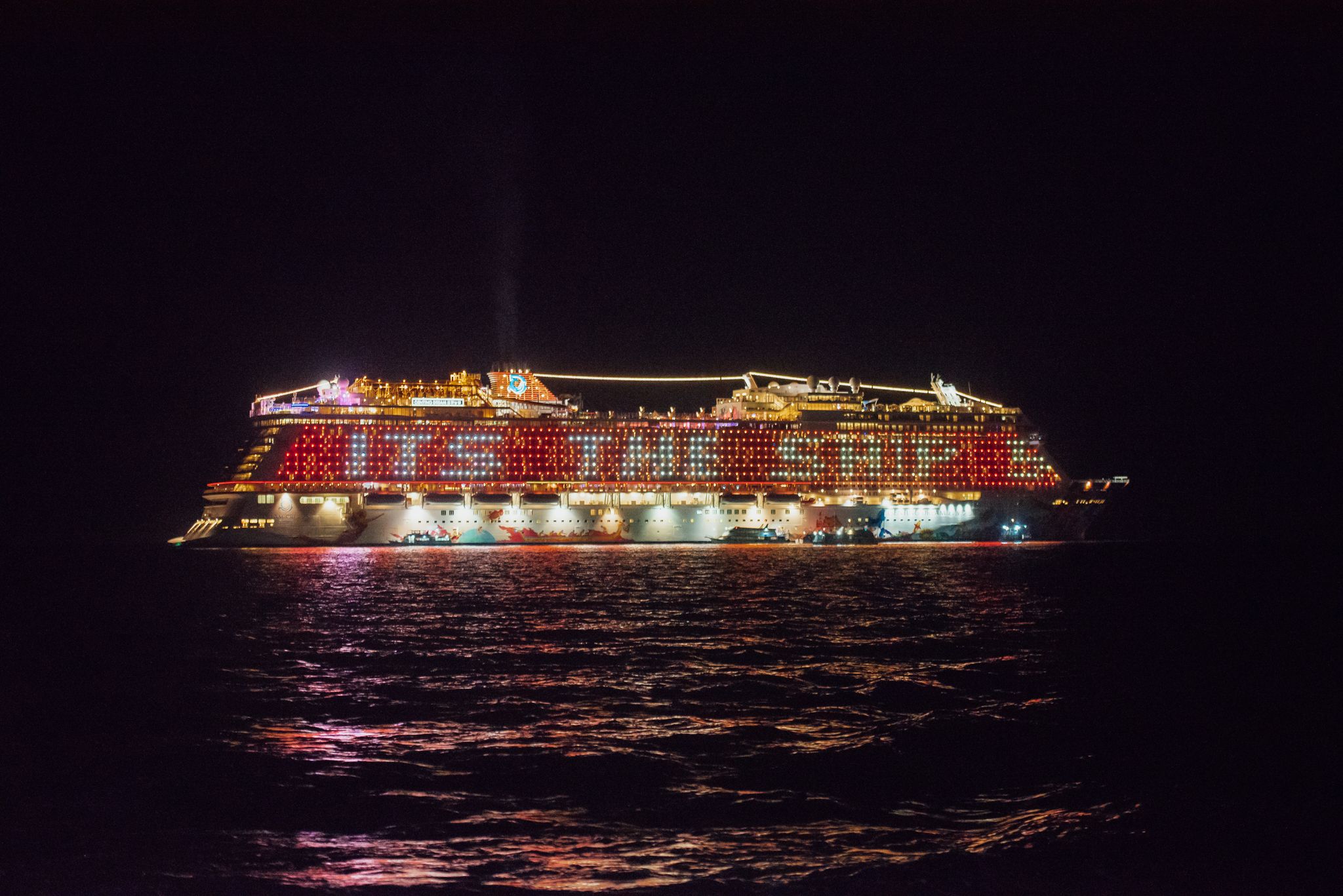 It's the Ship sell's out!
The sun has set on IT'S THE SHIP's fifth sailing. Asia's largest festival at sea, has ended with yet another successful sailing, with all cabins completely sold out and a total of 4,000 shipmates in attendance. With over 94 artists from around the world on-board, IT'S THE SHIP staged performances that left party-goers wanting more. The ship also featured its signature pop-up parties and exhilarating side activities where shipmates were allowed to get into some dunk tank fun with Playboy Bunnies and get competitive over GIant Jenga with Kate Fox and Le Youth.
Returning to the Genting Dream, one of the first-ever luxury cruises in Asia, this fifth edition of IT'S THE SHIP was captained by the ever-enthusiastic Big Shaq, who achieved stardom with his hit song, "Man's Not Hot". This year's cruise also witnessed a whopping 87 countries participate in IT'S THE SHIP, with Singapore, Japan, Thailand and Australia scoring among the top attending countries, setting the stage for next year's edition.
"With this being the 5th sailing, we wanted to create the best possible experience for our shipmates. We're so thankful for the partners and sponsors who continuously elevate the IT'S THE SHIP experience. We're also grateful to the dedicated team behind IT'S THE SHIP who worked tirelessly to ensure that the event is unique and exciting for everyone aboard the ship. Having said that, we hope each and every shipmate had a truly unforgettable adventure on board and we thank you for making IT'S THE SHIP Asia's largest festival at sea," said Iqbal Ameer, Group CEO of Livescape Group.
To summarise a remarkable weekend at sea, IT'S THE SHIP revealed to the shipmates onboard their newly added adventure for 2019 with IT'S THE SHIP China. This voyage is set to sail from 13-17 June 2019 from China's biggest city, Shanghai to the humble Japanese island city of Shimonoseki and back. Visit www.itstheshipchina.com for more information.
Facebook: http://www.facebook.com/itstheship/
Instagram: http://www.instagram.com/itstheship/
Twitter: http://www.twitter.com/itstheshipasia