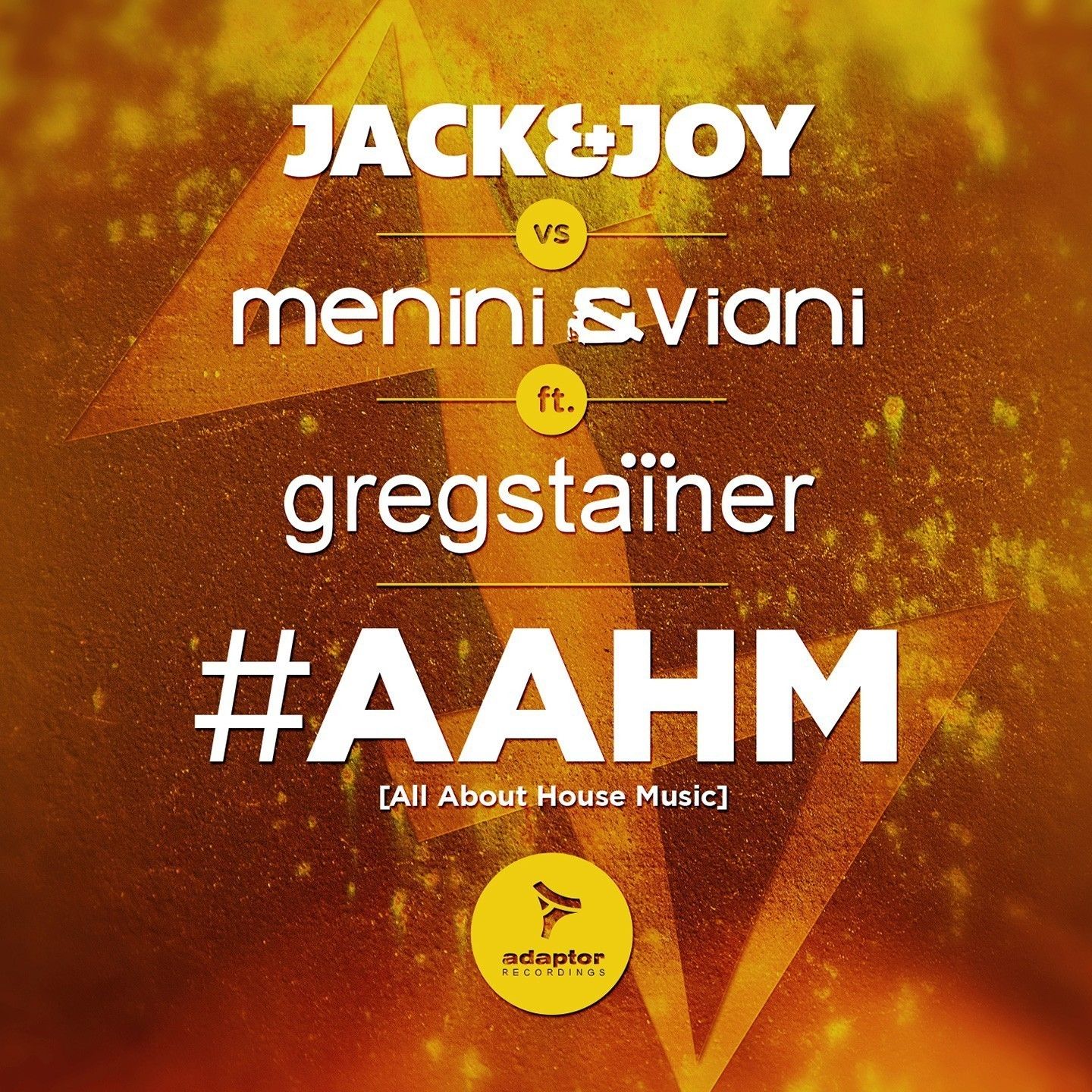 JACK & JOY vs MENINI & VIANI ft GREG STAINER -­ #AAHM
Adaptor Recordings lift the lid on this all-star release featuring a batch of the label's hottest talents. Jack & Joy join forces with Menini & Viani – creating a fatal four way of production heavyweights that also has the skills of Greg Stainer on hand to complete this jam-packed line up.
Jack & Joy continue their long line of big-hitting releases, this time with a whole production team on board for the summer anthem #AAHM (All About House Music.) With long-standing house music pros Menini & Viani also in the mix, the experience and skillset featured on the release is as extensive as anything we've heard in recent years.
Combined, this must-hear line-up has professional associations with almost every major dance music act imaginable. From Deadmau5 and Roger Sanchez to Faithless, Tiesto, Fatboy Slim, Pete Tong, Mark Knight and a whole range more – these guys are serious about music and have been doing it right for a long time.
J&J and M&V have put together a thumping track with a simple powerful claim using the voice of Greg Stainer. #AAHM is all about groovy rhythms and nasty bass lines on a 4/4 beat.
#AAHM is out for commercial release on Friday 26th July