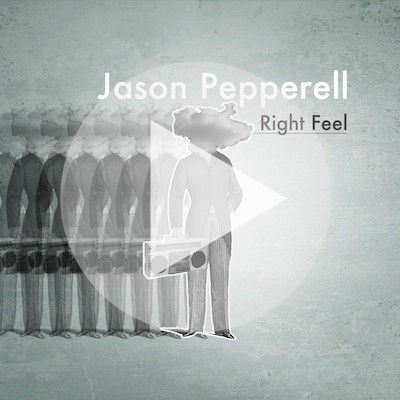 Jason Pepperell – Right Feel
Brighton resident Pepperell just has it.
That RIGHT FEEL – which keeps you glued to his funky and deep garage and house workout vibes from beginning to end. His tracks maintain the raw style and warm soundcolour of the vintage days in production, combined with the playful production power of today. Out of the box come functional as well as playful tracks, with just a slight pop appeal that can't fail in modern clubs.
Pepperell mixes up quite a few influences from the history of US house and UK breakbeat culture to gain enormous ground and guarantee smiling faces all across the floors. And it all makes sense. For we love smiling at sinnmusik*. How about you?

A soulful vocal, an array of bouncing bass lines, marching breaks n cuts plus some vibe that is more warehouse than many of us ever were. "Right Feel" has that instant classic touch written all over it. Joy and happiness – never out of style!

Adrian skips a few ingredients of the main beat to come up with a low slung variation that is deeper yet even more stomping. Again: at the right time of the night this futuretro garage roller feels like an old goodie!

The second original also bridges the gap between straight forward house and flippant garage textures. Sounds of depth and pressure rule alike with Pepperell. Oh, and wait for that dusty organ, doesn't that feel like way back and better?