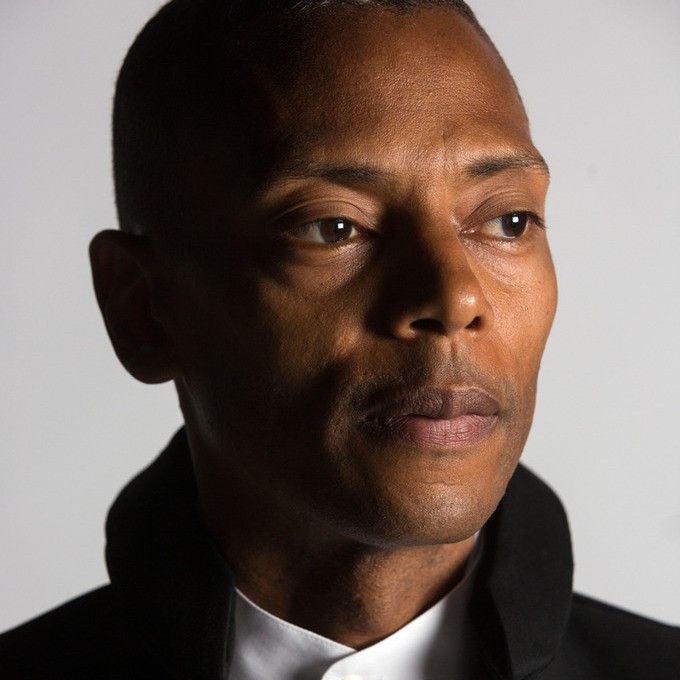 Jeff Mills composes at The Rembrandt House during ADE
The Amsterdam Dance Event (ADE), the world's leading event for electronic music, will marks its 20th anniversary this year with a series of special events. As part of this series, US techno DJ and producer Jeff Mills will spend a day working within the walls of the studio once used by Rembrandt at The Rembrandt House Museum in Amsterdam. Inspired by Rembrandt's intimate early painting Philosopher in Meditation, Mills will compose three new tracks during a private session on 15 October at The Rembrandt House Museum. Following the session, he will reflect on his experience in this space for ADE MusicTalks at Flemish cultural centre De Brakke Grond in Amsterdam.
This unique project is the first collaboration between The Rembrandt House Museum and Amsterdam Dance Event, world's biggest annual trade and innovation platform in the field of electronic music, celebrating its 20th anniversary this year. "The techno scene has always been about breaking boundaries and leaping forward", says Rembrandt House director Michael Huijser. "Jeff Mills is the master for a new generation of DJs and producers, much as Rembrandt was for his students."
Jeff Mills is one of the founding fathers of techno music but he has always been keen to expand his vision. He has made a name for himself, bridging the gap between the traditional world of classic art and the contemporary world of dance music. During his stint at The Rembrandt House, Mills will create three brand new tracks working inside the reconstructed studio once used by Rembrandt. During his nineteen years at this address, Rembrandt worked in the ambience of the northern light in this room. Jeff Mills is looking forward to a creative impulse from sharing in the light seen by the great Dutch master many centuries before.
The major inspiration for Mills three new compositions will be Rembrandt's painting Philosopher in Meditation of 1632. It shows his early achievement in handling complex scenarios of light, with subtle variations and strong contrasts. Mills is also known for evoking strong images by working with musical contrasts. Jeff Mills studied Philosopher in Meditation in its home museum, The Louvre in Paris, earlier this year.
"The surroundings where artistic creations are made can be as important as the narrative of the art itself. Atmosphere can often have direct impact on how the message is being conveyed. These sacred places are often kept in modest conditions, revealing a reflection of the artist's true character. It is here where dreams and visions are born and come to life – where the message is officiated by the creator and the only true criticism is made before it is exposed to the world", says Jeff Mills. "The sound scaling and field recording is nothing new, but in this case, its really unprecedented because what I'm going to achieve is a live recording using the ambience of the room. So, I'm not recording in the space, but will use the natural acoustics for the recording."
Following his private session at the museum, Mills will reflect on his experience in the space for ADE MusicTalks at Flemish cultural centre De Brakke Grond in Amsterdam. Launched in 2013, ADE MusicTalks has become one of the most popular elements of the ADE Playground, the daytime dance-related lifestyle program, open to the public, that offers five days of Gear, Art, Film, MusicTalks and Pop-up events. ADE MusicTalks features some of the biggest names in the music industry and gives the public a chance to chat and engage with their musical heroes in a relaxed and convivial atmosphere. Previous years' editions have featured Hans Zimmer, Henrik Schwarz, Duncan Stutterheim, Danny Tenaglia, Black Coffee, Nicky Romero, Boy George, Joris Voorn, Secret Cinema and Chris Liebing. In addition to Jeff Mills, this years ADE MusicTalks programme wll include Kenny Dope Gonzalez and Boys Noize with lots more still to be announced. Access to ADE MusicTalks is free for ADE Card holders and 1 and 5 day conference ticket holders.
Mills will also be performing during ADE. The king of the TR-909 will present Time Tunnel, a show never seen before in The Netherlands. In this unique show, which takes place at Warehouse 22 on Friday October 16, Detroit's DJ and producer will take the audience by the hand and together travel through time. The grand master himself will interpret music from the past, present and future. This audiovisual spectacle has never before visited the Netherlands and is the perfect match for 909 Festival's first ever indoor edition.
Amsterdam Dance Event
In twenty years the Amsterdam Dance Event (ADE) has grown into a globally renowned platform for the international dance and electronic music scene. The festival is the perfect place to spot the latest musical trends and emerging talents, as well as hear the most recent work of both electronic music pioneers and current superstar acts. In addition to the extensive live line-up of ADE Festival, ADE Playground offers music enthusiasts a large and varied daytime program including workshops, masterclasses, Q&A's, exhibitions, in store promotions, pop-up stores and film screenings, in locations all over the city centre. The business arm of the event (ADE Conference) is recognized as the most important of its kind, presenting a broad range of conferences and networking opportunities that focus on music and technology, VJs & visuals, sustainability, harder dance styles, new talent and the education of students. Each year, the ADE attracts over 5000 conference and 350,000 festival visitors from over 75 countries. ADE takes place from 14 – 18 October.
ADE Card
As an ADE Card holder you can get exclusive access & free entry to all ADE MusicTalks, the complete ADE Film program and various ADE Playground events plus welcome drinks, giveaways, discounts and more. ADE Cards, which cost just €10.00, are able to purchase at http://www.amsterdam-dance-event.nl/tickets/ade-card.
ADE Festival
For the festival program and tickets visit: http://www.amsterdam-dance-event.nl/
The Amsterdam Dance Event will take place from 14 to 18 October and is organized by Amsterdam Dance Event Foundation, an initiative of Buma. Official partner ADE: Samsung