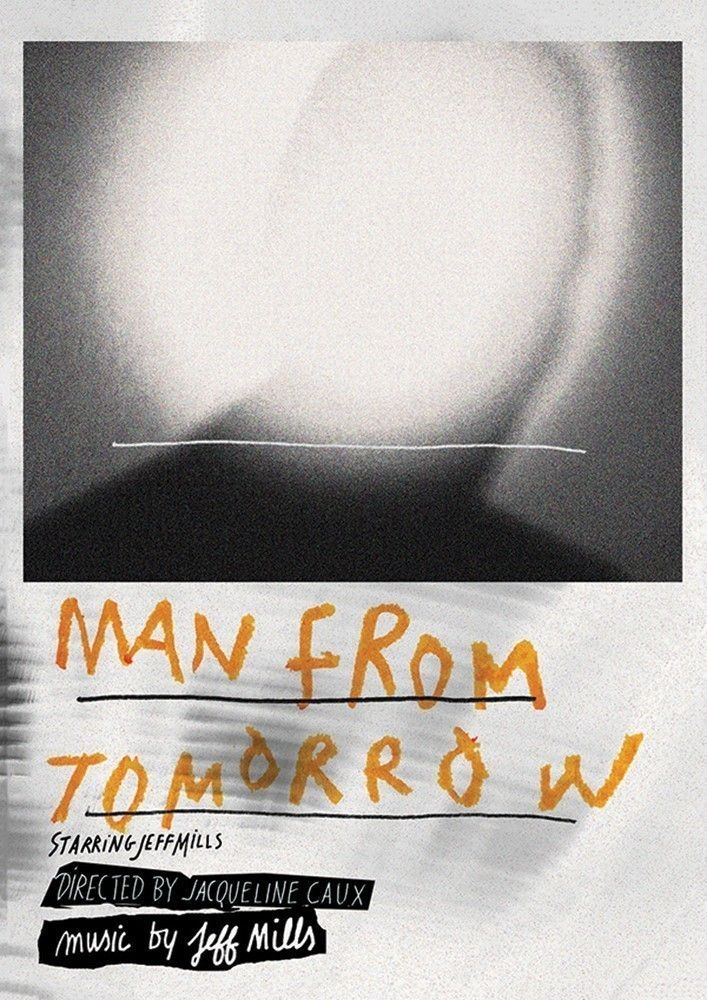 Jeff Mills – Man From Tomorrow
Since its debut at the auditorium of Le Louvre in February 2014, 'Man From Tomorrow' has since been shown across the globe in cities such as London, Berlin, Milan, Tokyo and New York. Jeff Mills partnered up with French filmmaker Jacqueline Caux to create this feature film about him and his arresting perception of the future. With his spectacular poetic sound and Caux's invasive cinematic imagery, this film is an extraordinary portrait of one of the most innovative DJs and producers in the world of electronic music.
Jacqueline Caux has created various documentaries and short films focused on electronic music and dance culture's exceptional leaders. In 'Man From Tomorrow', she gets closer to Jeff Mills in a completely new and thoroughly engaging way. Lighting and pictures are the focus of the film yet the music, which was recorded and compiled by Jeff Mills, sets the tone beautifully.
The first part of the film is purely instrumental and without words, the reason for which Jacqueline Caux states was intentionally done to allow the viewers "immerse completely" in the film. The second part features selected quotes from Jeff Mills that were extracted from various talks between him and her. He speaks about subjects that have always influenced his work; the future of mankind, the possibility of life on other planets and the prospect of time travel. As said by Jacqueline Caux, "Those visions might seem to be fantastic, but much will become accessible reality with certainty and probably necessary for the survival of mankind."
"Understanding what 'Man From Tomorrow' could possibly mean and say to others, we greatly discussed the ways of how we could go about materializing this in a manner that detaches the subject away from normality. We wanted to show what deep thoughts, dream escapes and unconventional expressions of our future could look, sound and feel like through the ever-expanding and dimensional lens of Techno" – Jeff Mills