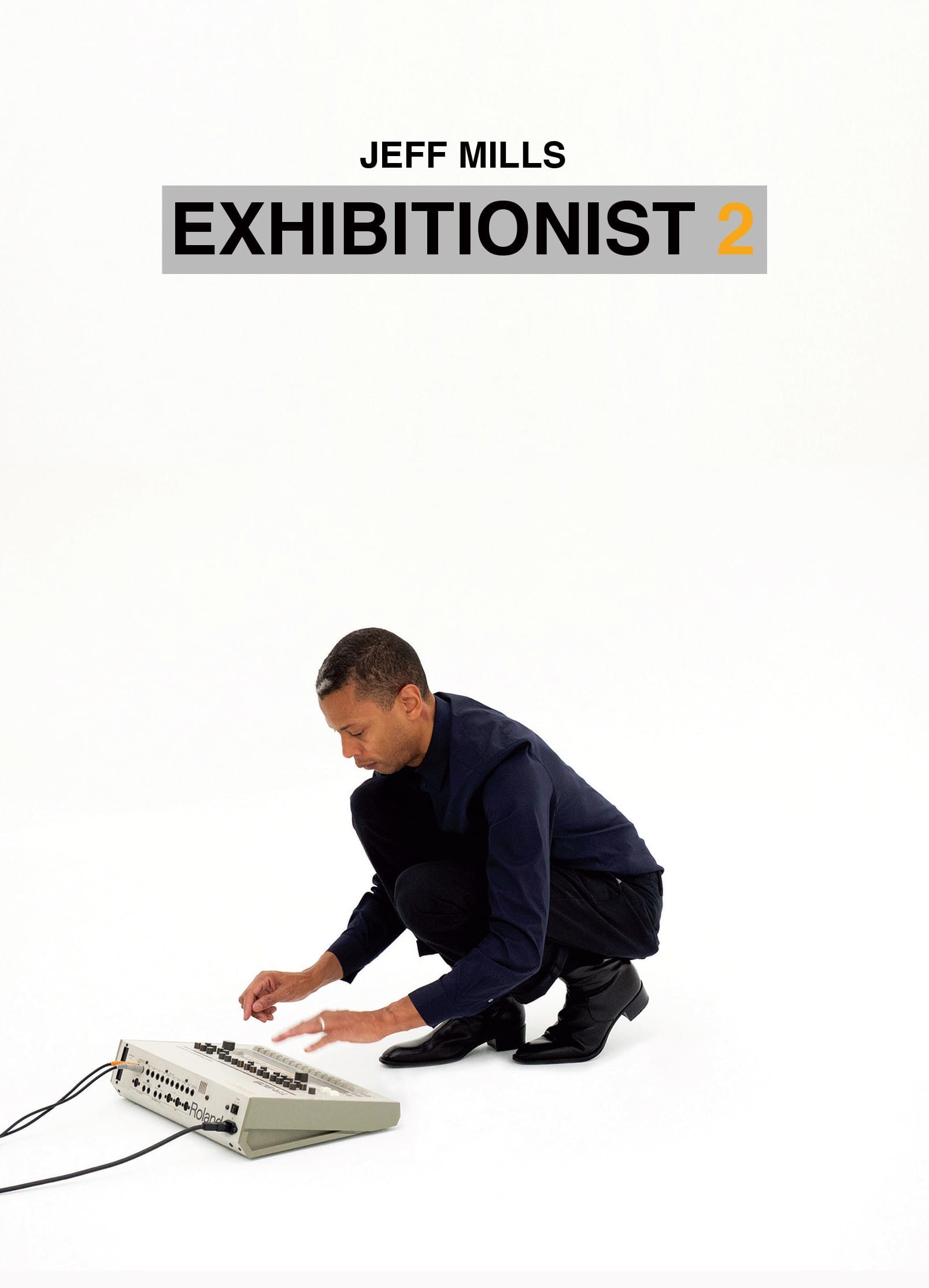 Jeff Mills shares new trailer for Exhibitionist 2
Eleven years after the release of Exhibitionist, the final touches are being put to Exhibitionist 2, with a release date set for September 2015.
Over the course of the sequel to his revolutionary film, Jeff Mills furthers his exploration of DJing as an art form, showing how a DJ uses modern technological means to create seamless mixes and complex transitions. In this second volume, the Detroit-native sinks his teeth deeper, showcasing how he approaches the mixing process and how he thinks in real time to improvise and create on the spot, like a musician playing an acoustic instrument or a soloist thinking of rhythms on-the-fly.
Exhibitionist 2 captures Jeff Mills over the course of multiple sequences, with close-up and multi-angle shots that allow us to see exactly what a DJ does and how music is programmed and played for the purpose of dancing.
The new trailer shows extracts from the Mix 2 section featuring drummer Skeeto Valdez as well as the newly added Orion Transmission Mix for which Chicago's Joffrey Ballet dancer Pierre Lockett improvised freely over the music of Jeff Mills.
Being one of the few DJs of this time to constantly push the creative envelope, Jeff Mills shows us how and why dance music is still so unique and why it continues to be a creative platform well into the 21st Century.
Exhibitionist2Trailer2 from AxisRecords on Vimeo.
In parallel to this much-awaited double DVD+CD, Jeff Mills will release three 12" EP's taken from the CD:
Exhibitionist 2 – Part One: June 29th, 2015
Exhibitionist 2 – Part Two: September 2015
Exhibitionist 2 – Part Three: November 2015

2 DVD*
Exhibitionist Mix 1: Part 1 (22'13") / Part 2 (17'36") (live multi-angle mix with four angle options)
Exhibitionist Mix 2: featuring drummer Skeeto Valdez (13'14")
Exhibitionist Mix 3: TR-909 workout (Two angle options) (11'06")
Exhibitionist Studio Mix: (46'43") (optional commentary by Jeff Mills / subtitle option: English)
Orion Transmission Mix: featuring Pierre Lockett (45'02")
Worldwide release date: September 25th, 2015

* please note that "Live Mix – Leiden, Holland" will not be included on the DVD anymore
CD
Original music by Jeff Mills. Contains the tracks created in Mix 2 as well as the tracks used in all three mixes.
Tracklisting
01. Code Four*/Running System*/The Bells
02. Optic*
03. Star People*
04. AB*
05. Strange Wind (From Something In The Sky)
06. Axis Studio Take One*
07. Spiralism*
08. T Minus Thirty*
09. Start Collector's Journal*
10. Night People*
11. Dance Of The Star Children*
12. Condex (From The Occurrence)
13. Axis Studio Extra*
14. Hydra/Synergy*/Designer Frequency One*
15. Signals To Atomic One*
16. Mills Machina (live)*/Gamma Player loop

* Unreleased