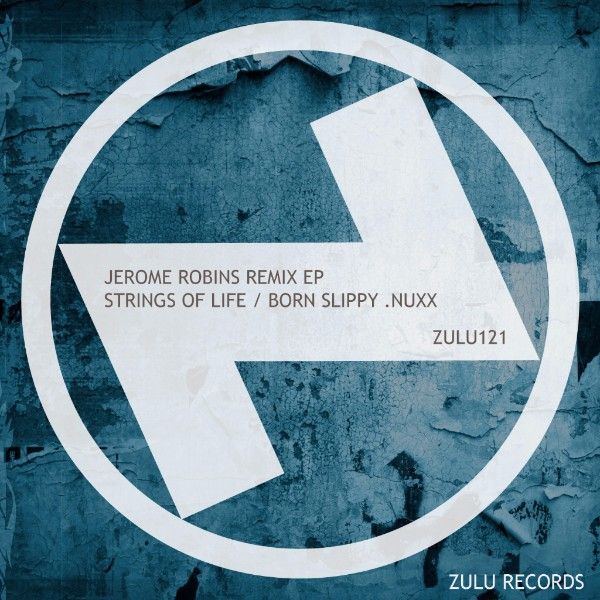 Strings Of Life / Born Slippy .Nuxx - Jerome Robins Remix EP
Canadian-based Jerome Robins has put together a beast of a remix package that breathes a new lease of life into two classics. The remix EP comes in the form of a one-two punch: Carl Hanaghan's 'Strings Of Life' and 'Born Slippy .Nuxx' by Matt Caseli, Terry Lex and Catraz. Adding his signature sound to the iconic records, Robins makes these accessible for tech-house heads, whilst also maintaining the iconic, nostalgic elements. Of course, Zulu Records like to keep a certain crux to their sound and make no mistake, this EP is just as fresh as the previous 120 releases the imprint has backed. A monumental year for the underground label, who still have an onslaught of music to share with us before 2018 begins. Big early support lined up on this one from MDE, Judge Jules, Lizzie Curious, Thomas Gold and many more.
Kicking things off is 'Strings of Life,' a record that has made substantial waves in dance music and needs very little introduction. The euphoric strings create unforgettable, hands-in-the-air moments, as the gradual build-ups make for plenty of anticipation. As the drop hits, a bouncing bass rhythm and back-beat gives the overall sound a completely different and unique boost. You've never heard 'Strings Of Life' like this before, jackin' vibes from start to finish with more of an uplifting sound than ever before.
The eerie vocals of 'Born Slippy .Nuxx' will soon take you back to the nineties. However, when the drop hits, you won' t expect the thundering bassline that rolls for days on end. A relentless percussion section, heavy synths and industrial techno feels throughout, this one is remixed to devastating effect.
Two unmistakeable classics remixed in ways that you've never heard them before, make sure you get stuck into these!

https://www.facebook.com/zulurecords/
https://twitter.com/zulurec
https://soundcloud.com/zulurecords
http://www.zulurecords.co.uk/