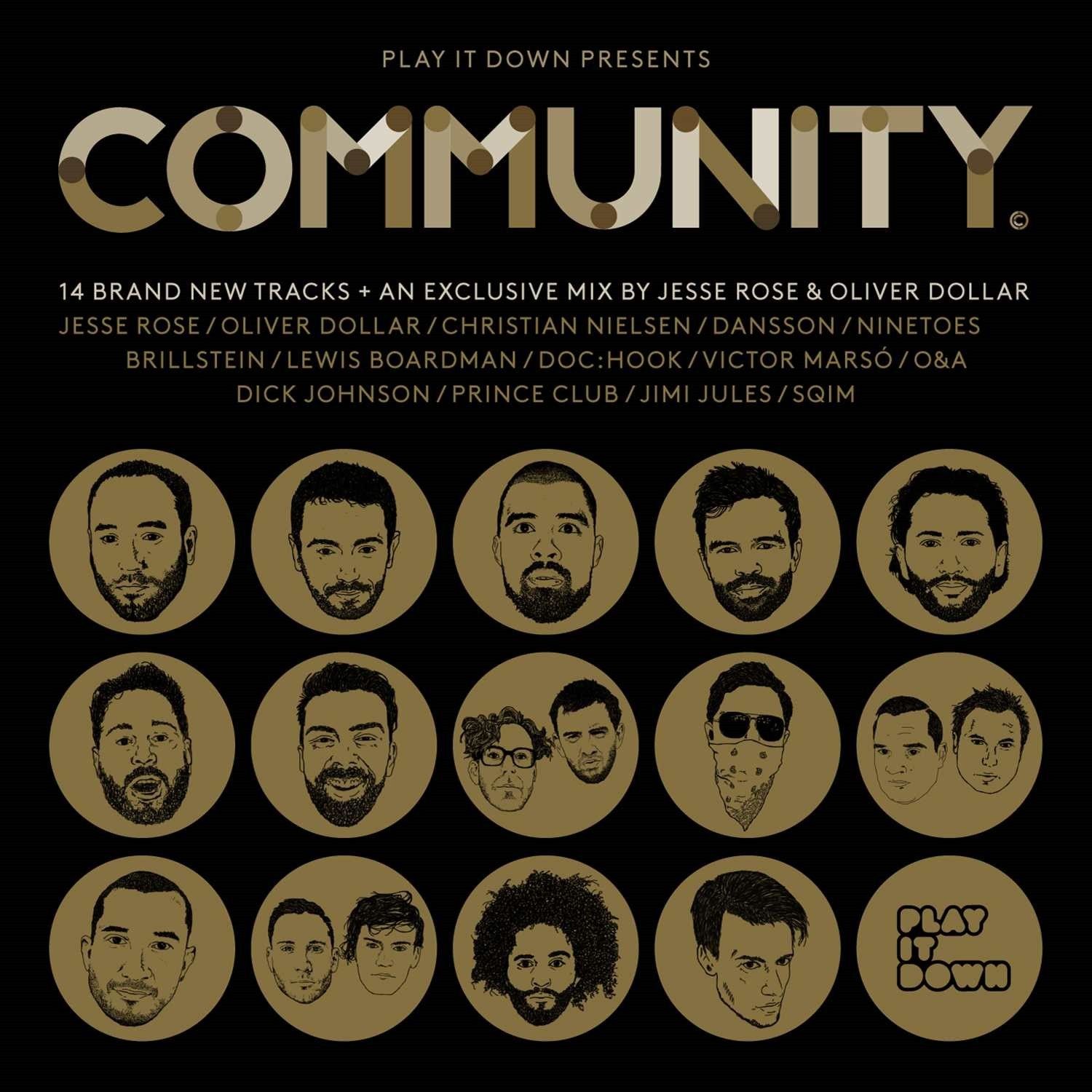 Jesse Rose, Oliver $ and Play It Down – COMMUNITY
Jesse Rose and Oliver $ are two of the most formidable names in house music – their forces combined are even stronger. Hot off the heels of Oliver $'s latest #1 "Pushing On" and Jesse's consistent takeovers of Radio1's dance stations with singles like "Shuffle The Paper," "Not Hit Enough," this summer's smash "Fly Tonight" and remixes that include Rüfüs' "Desert Night" (named Pete Tong's Essential New Tune) Jesse and Oliver are ready to launch their most recent collaborative foray: a compilation called Community.
This compilation will be Play It Down's first, meticulously curated by Jesse and Oliver into fourteen original and exclusive tracks from the label's roster of resident artists. Nearly a year's worth of A&R work went into developing Community into a showcase for the multitude of talents on the label. Seeing the release through on Jesse's own label Play It Down provides a unique opportunity for the pair to work together as a powerful A&R presence, which is exhibited brilliantly through the upcoming compilation of tracks made both for your ears and their sets.
Having been friends since Jesse took Oliver under his wing six years ago, the pair have since seen and played the world twice over, everywhere from Solomun's EGO club in Hamburg to twelve hour marathon sets at Berlin's Panorama Bar to Womb in Tokyo, there are very few cities the guys have not touched. Always travelling around the world on their own, Jesse and Oliver come back together to play their own Made For The Night parties as well as collaborate on tracks and remixes like "When We Heard Solid Groove" and "Bitchslap", all to much acclaim. Jesse's powerful A&R presence on Play It Down has been behind the signing of Oliver's hits "Doin Ya Thang" "Granulated Soul" and "Hoes".
Community sees a 4th November release date, lead with Jesse and Oliver's single for the compilation. The pair have spent all of September and now part of October playing their now infamous back-to-back sets around the globe, with selected dates happening in North America, Europe, the Middle East, and Asia.