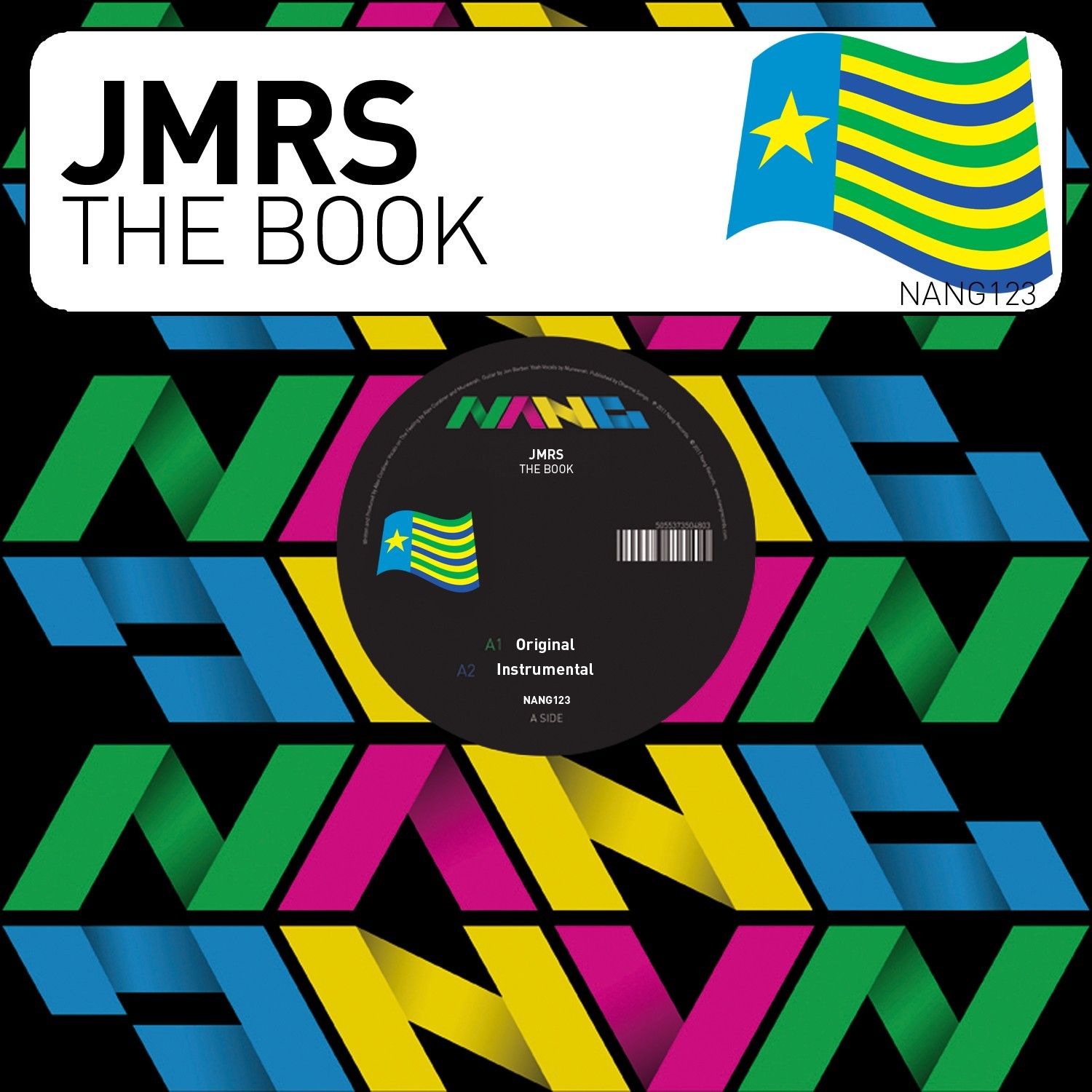 JMRS – The Book
When it comes to Nu Disco, Nang is what you have to listen to. The London – based imprint drops JMRS' duo latest single 'The Book', due for release on the 5th of May 2014.
Nu Disco as we all know has inherited every positive bit from 70's Disco and is clearly influenced and kept alive by musical legends. Nang, in the genre's vast scenario, is one of those label that has been release a large number of those legends: from Daniele Baldelli & Dj Rocca to Luke Solomon and Toby Tobias, from Brisoki and Rayko to Martin Brodin and Prins Thomas, from Andrew Weatherall to Lindstrom. The mighty London-based imprint is about to releasing another record that could be soon an evergreen, this time coming from Rob Spectrum and Jonny Moy, in art JMRS. The two producers, divided between Dublin and Brighton and with 20 years of experience each as Djs and producers, have prepared for Nang's 123rd release, a shining five tracker.
'The Book EP' is a collection of 5 old school and deep sounding tracks: 4 different versions of the title track 'The Book (Nothing Else)' and the killer 'Shatners Basoon'. The single starts with the original cut, clearly permeated with an almost West Coast feel: a warm soulful pad opens the tune, driven all the way through by an evocative speaking voice sample fused with a funky guitar loop and unrelenting drum's groove. The same Disco oriented vibe is kept alive in the 'instrumental' version, while the third and fifth cuts, the 'Get Down Dub' and 'Get Down Vocal' versions of 'The Book' are deeper and moody, guided by dreamy and melodic synth lines and a proper Nu Disco's bass line pattern for two more club focused tracks. The other original tune ' Shatners Basoon' is a funky electronic dance floor oriented track in which conga patterns merge with organ and arp lines, driven by an unstoppable groovy synth melody, influenced by a major part of the US current and past House scene.
'The Book EP' perfectly shows some of JMRS' influences (Giorgio Moroder, Talking Heads, The Clash, Yello, Andrew Weatherall, Larry Levan, DFA Records, M83, Scott Hardkiss (RIP), Lindsrom, Phuture, Lidell Townsell) and is surely one for the Disco and Nu Disco heads.