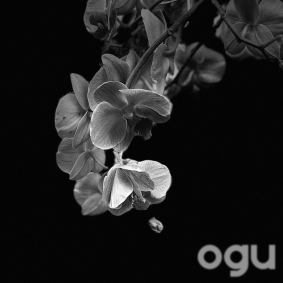 Foby - Joana
With its second release, OGU Records again sets a high standard in deep house with a tasteful three tracker from Italian Foby.
This emerging mix and mastering engineer hails from Sardinia and is inspired by the natural beauty and aura of the island. He is self taught and constantly refining his sound and right now serves up hugely atmospheric, emotional house that is for those who like subtly in their music.
Tasteful opener 'Joana' is a warm and inviting house track with pads melting out of the horizon, breathing vocal sounds and melancholic chords. At the mid point it ramps up the pressure with a tough, arpeggiated synth line that will jerk any 'floor into action.
The excellent 'Around' is then beautifully sauced out, with dreamy pads and gently escalating chords unfolding over a smooth groove. More gentle vocal whispers add a human touch and delicate keys bring the musicality that makes it last long in the mind.
The majestic 'Pajupi' rounds things out in intimate fashion. Again, deep house is the order of the day, but the details help the track standout: dubby drums, icy hi hats and swirling, cloud-like pads bring warmth and soul for the meditative duration.
This is perfectly colourful, star gazing house music for those who like to go deep.
Tracklist:
1. Joana
2. Around
3. Pajupi