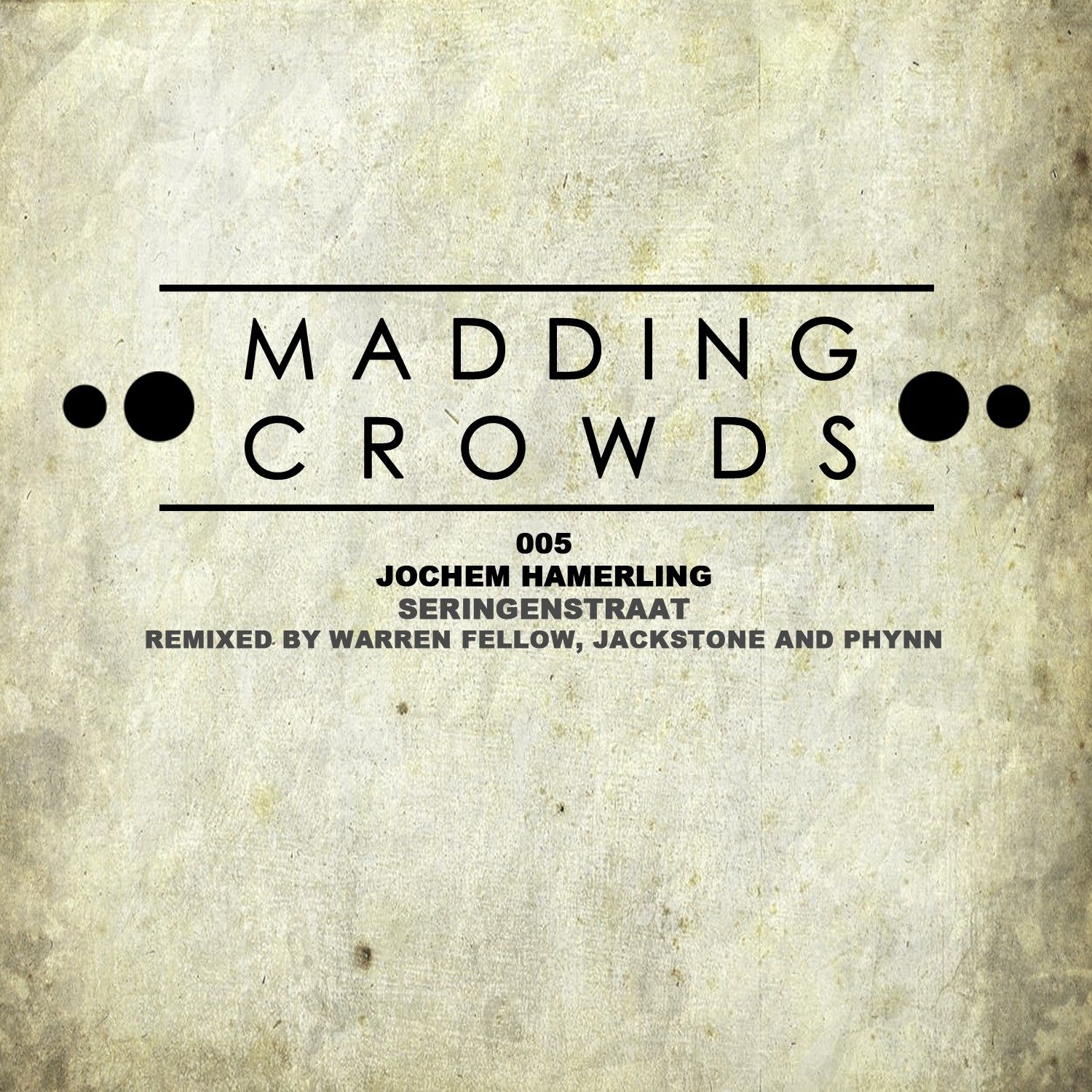 JOCHEM HAMERLING – SERINGENSTRAAT REMIXED
Featuring three remarkable remixes of Jochem Hamerling's single 'Seringenstraat', the three track 'Seringenstraat Remixed' EP has been released. The Amsterdam based DJ and Producer has seen his name rise up quickly within the electronic music domain in recent years and it only takes a flick through his shimmering discography to see why. His records have been released via some of the world's top labels including: Armada Music, Flamingo Records, Spinnin' Records, Cr2 Records, Zouk Records, Abzolut Records, and Groove Department Recordings amongst other leading imprints that are lining up to put their stamp on his releases. Enjoying the support of international elite DJs, Jochem Hamerling has also managed to reach as high as #1 on Beatport's 'Mixes Top 100' with his mix series called 'The Perfect Blend'. Apart from being a renowned name for his productions, the Dutch DJ is also known for his euphoric Tech House inspired live sets. His mad DJing skills have landed him performances at some of Europe's finest clubs including: Escape Venue, and Setima Onda. Moreover, Jochem Hamerling's DJ sets can be enjoyed on the airwaves by means of his shows on SLAM!FM and The Boom Room.
First up on the package is renowned Dutch DJ Warren Fellow. The first track on the EP is his own Tech House interpretation on the track. Starting with a mellow introduction, the single takes off with a complex syncopated drum rhythm and a sub-frequency bass loop. Subtle, high pitched effects are introduced to add another level of dynamics and melodic stance to the production, whilst the groove is intensified with a harsher drum groove. The techy melodies added later in the rework contribute towards a smoother atmosphere, whilst also feeding off the stripping down of the drums. The low-pass filtering in the final section delivers a unique ending to Warren's classy rework.
On the other hand – Utrecht based duo Jackstone contribute a much harder version of the single. Kicking off with a typical, solid House groove, the Dutch pair prepare the foundations for the dreamy synth melody to follow. A deeper stratum of bass is then added to give a fuller mix to the single. Jackstone also make use of filtering techniques to distinguish between sections whilst also adding a sporadic vocal element that adds colour to their distinguished remix. Moreover, the pair devises a series of effects – much harsher and distorted in nature than those utilised by Warren Fellow, providing a unique alternative within the EP.
The final remix of 'Seringenstraat' is the work of American-Dutch DJ and producer, and Lunary Records co-founder Phynn. With a clear inspiration from the Techno genus, this production is a diverse alternative to the previous two remixes. The fastest remix available on this EP, Phynn's special kicks off with a rhythmic build-up that give way to a sub by loop, that later introduces a chunkier drum beat. The drum groove is intensified with the use of sub-division snare patterns accompanying the off-beat Hi-Hat and groove. The melodic element in the track is driven by left field synth melodies which serve a more ambient purpose. Phynn shortly devises a sultry melodic break driven by a murky four-on-the-floor kick drum pattern. The main section is then re-proposed and carried out till the filtered, descending end.
This unique project is being released by Amsterdam based record label Madding Crowds. Founded by Jochem Hamerling himself, this newly established label is releasing top-notch House and Deep Techno music. Madding Crowds are surely proud to insert 'Seringenstraat Remix' as part of their growing catalogue and have these three talented producers added to their flourishing roster.