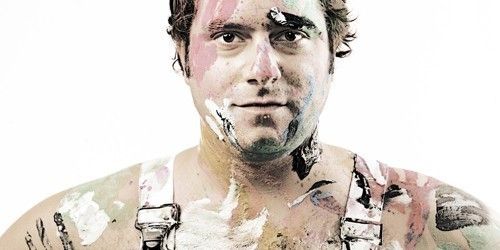 Johannes Heil – The Main
Deutsch festival Incubate have got together with Cocoon stalwart Johannes Heil, to bring us the new single 'The Main'. Johannes Heil's track 'Die Eigene Achse ('Your Own Axis')', was famous for blowing the roof off at the closing party of Sven Vath's legendary club The Omen, as Sven dropped it as the night's closing track. Heil has been releasing Techno ever since, regularly releasing on Sven's Cocoon imprint, as well as Klang, Tronic and more recently Gregor Tresher's Break New Soil label.
Incubate Festival launched in 2005, when they set out to provide a display of cutting edge culture and music. Since then they have featured artists on their stages, like; A Guy Called Gerald, Kyle Hall, Emika, DJ Pierre and many other names. The music and culture has ranged widely from Free Jazz to Contemporary Dance, to Underground Electronic Music.
'The Main' is a perky uplifting Techno groover. Complemented by smoothened soft synths and high frequency synth fills, the main melody is a cheerful ascending bassline, sure to put a smile on any revellers face. Perfect for the early morning hours, this track has 'Sunrise' written all over it. Heil has put his years of experience in the Techno game to good use!
On video production is up and coming video artist Michelle Van Mill, who provides a beautifully shot video, with footage of last year's Incubate Festival, thoughtfully blended in with scenic footage, that her and Suzanne Van Dongen have put together.
Links:
www.incubate.org
http://www.jh-records.com