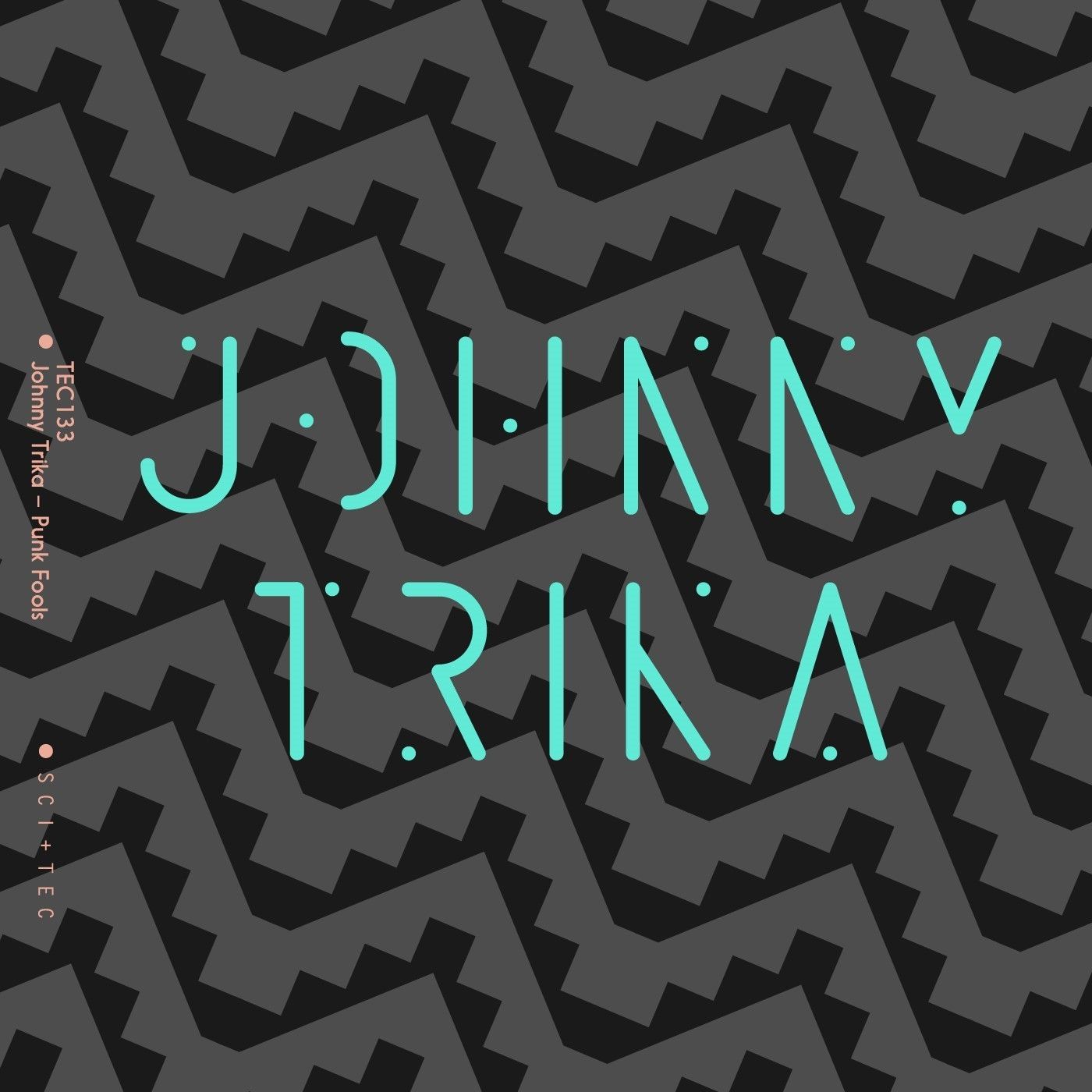 Johnny Trika - Johnny Trika – Punk Fools
Montreal-based DJ-Producer, Johnny Trika gears up for the release of his second EP on Dubfire's renowned SCI+TEC label. "Punk Fools" is an upbeat, quirky EP that embraces all the signature sounds of a SCI+TEC record. Bursting with a minimal, yet groove-heavy feel, the release features three diverse tracks: "Punk Fools," "Juicy James" and "Dark Matter." Having already received tremendous support from industry heavy-weights, including Dubfire himself who's played the record out in numerous sets over the past year, "Punk Fools" is an incredibly well-produced EP, that solidifies Trika's superior production skills!
"Punk Fools" – a quick paced, heavy-hitting track, layered with a variety of obscure sound effects. Each layer continually builds upon the next, resulting in a cyclical rhythm that will keep you moving about the dance floor. "Punk Fools" maintains a minimalistic sound, despite its infectiously groovy melody. A modulated voice calls out sporadically, giving this track a futuristic tone that is strangely addictive.
"Juicy James" – starting off with a heavy, pulsing bass note, "Juicy James" will immediately pull you into its depths. The quirky, high-pitch sound of a bleeping noise contrasts with the low resounding bass, while more industrial effects are slowly introduced. In the background, we hear a dark, manipulated voice come through, adding an unusual eeriness to this one. Around the 3:40 mark, a build-up of white noise intensifies before releasing into a groovy baseline once more.
"Dark Matter" – a dark, ominous and sultry track that's perfect for those early-morning slots. The up-beat, throbbing bass carries this track through from beginning to end while the hum of a lazer-like effect repeatedly echoes throughout. Maintaining that minimal, groovy vibe that Trika is best known for, "Dark Matter" is a dangerously, hypnotic track that will have you thinking about nothing but the music.