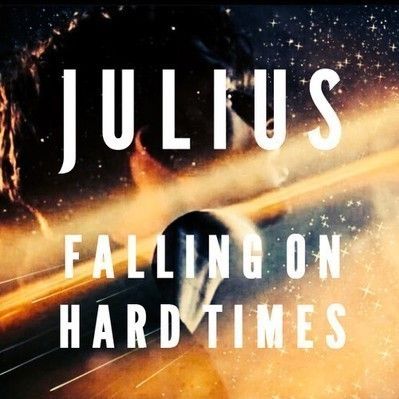 Julius – Falling on Hard Times
"Falling On Hard Times," the debut single from Julius is out now and available for free. The track boldly fuses traditional classical influences with progressive rhythms and sonics. His haunting melodies, honest vocals, and brutally vulnerable lyrics create an impressive, emotionally charged sound. The official video for "Falling On Hard Times" is coming soon followed by more tracks and his debut EP.

Based in Crown Heights, Brooklyn, Julius is one of the most lauded young classical composers in the world. A graduate of Yale, he was the first student in decades to accelerate through simultaneous undergraduate and master's degree programs in music composition. His work has been performed by major symphonies and he has been honored with numerous international prizes. Additionally, the New York Times has recognized Julius on multiple occasions.

Fully immersed in the classical world, Julius had little knowledge of contemporary music. Rather, he was influenced by such greats as Gustav Mahler and aspired to spend his lifetime building a body of symphonic work. This changed when a friend insisted that he listen to a particular modern pop album. A world of possibility suddenly opened up before Julius. He now knew his calling.

Since then, Julius has crafted a sound all his own. He effortlessly combines pop and hip-hop sensibilities with his mastery of classical techniques, creating dark arrangements that leap from the speakers with raw emotion and pained honesty.