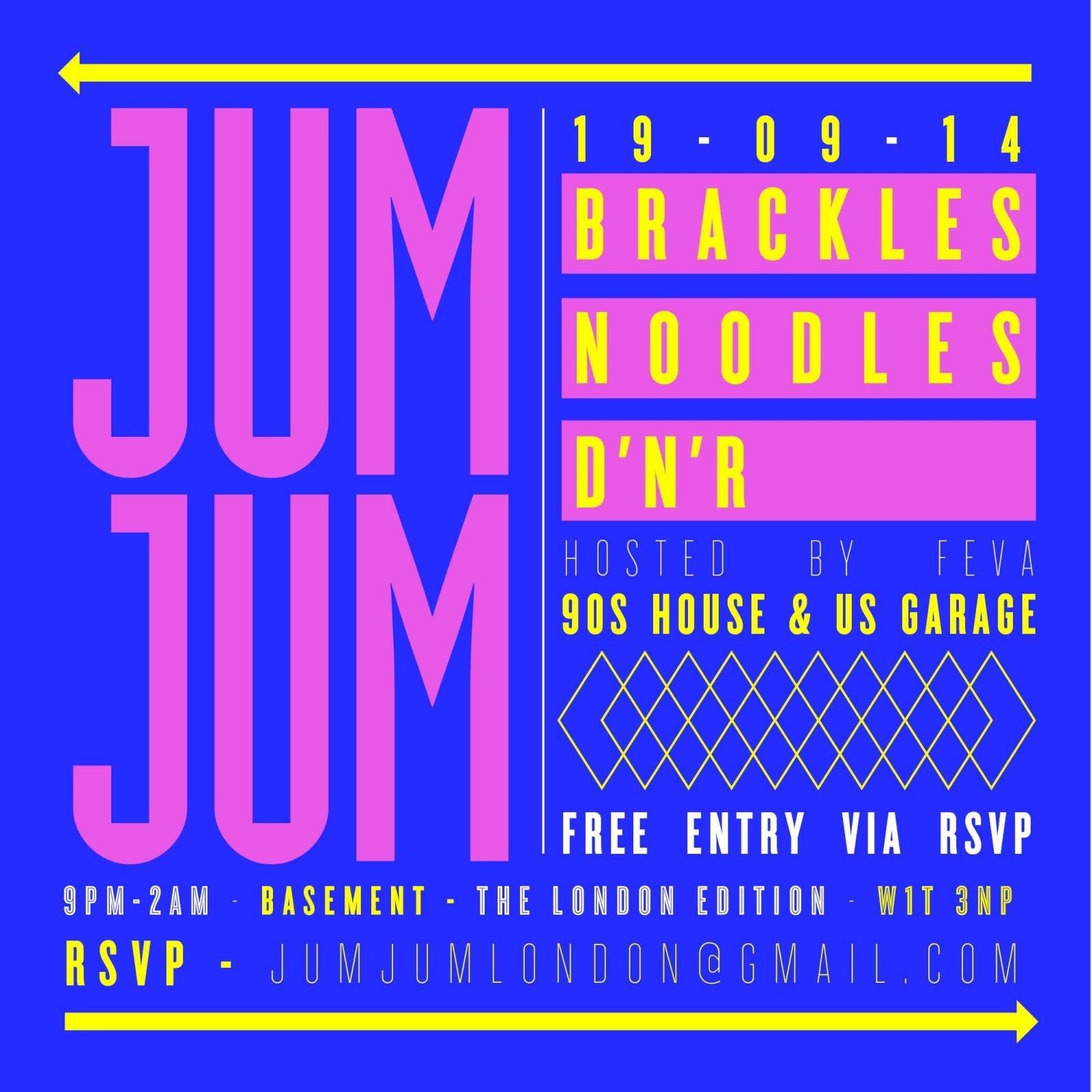 Jum Jum
Club Jum Jum invites you to explore the musical roots of UK Dance culture.
The most important thing is the music and everything else comes after. Playing strictly vinyl, Jum Jum will bring you sounds from deep within the crates of some of the UK's most renowned collectors.
Joining us for the first session is Rinse FMs eponymous selector; Brackles. Having grown up listening to the crackling sound of the pirates, he still goes out of his way to represent all the manifestations of the music he loves, and has a record collection to prove it.
Joining him on the night we have the legendary DNR Records founder, Dan DNR and Jum Jum host and resident Noodles. Between them they will be playing a selection of the deepest cuts of 90's House, US Garage and everything in-between.
If you want a preview of what Jum Jum is all about make sure you check out our special show next week on the 11th September on NTS, when special guest Slimzee will be joining Noodles for a one-off 90's house and Garage vinyl extravaganza!
Entry is via guestlist only so make sure you send your requirements to [email protected]
Line-up /
Brackles, Noodles, D'N'R, Hosted by Feva