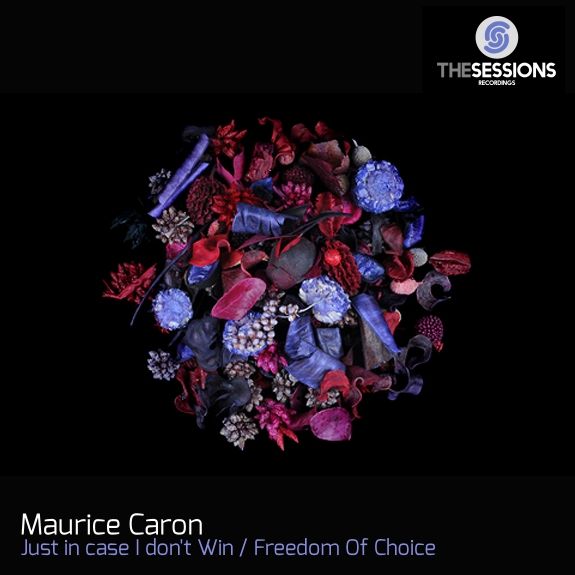 Maurice Caron - Just In Case I Don't Win / Freedom Of Choice
C-Jay is a true pioneer of the Dutch electronic dance scene. His dedication to his own distinctive interpretation of forward-thinking music, over many years, has seen him become firmly established as an international artist, and excitingly, he has enjoyed a real renaissance of late. With the recent release of his critically acclaimed 'BackSlider' (Beddigi77) 6-track mini-LP on John Digweed's Bedrock Records, he is now focussed on the further development of his own The Sessions Recordings, and is back with a bang with his new discovery – Maurice Caron.
Maurice is one of Holland's up and coming producers to keep an eye on. After releases on labels such as Mistique and Particles, he is now signed to C-Jay's The Sessions Recordings imprint. And it is not hard to hear why C-Jay has added Maurice to his label roster. The label's 26th release simply oozes quality and 'Just In Case I Don't Win' has that firm, driving pace that is destined to set a dancefloor on fire – great bassline, hypnotic grooves, stunning melodies – this track has it all and is set become a staple in may DJ sets all summer long.
Meanwhile, 'Freedom Of Choice' is the perfect alternative – taking things down a notch for those early warm-up sets or late night finales – and fits perfectly with C-Jay's own diverse musical ideology – an atmospheric, contemplative, hypnotic, enthralling journey, with so many subtle elements that repeated listening is essential.
The creative freedom that exists within the world of electronic music always brings exciting new talent to the fore and its great to see C-Jay's The Sessions Recordings revived and releasing thrilling music again.
Further Info:
www.facebook.com/thesessionsrecordings
www.thesessions.nl
www.c-jay.eu
https://www.facebook.com/mauricecaronmusic