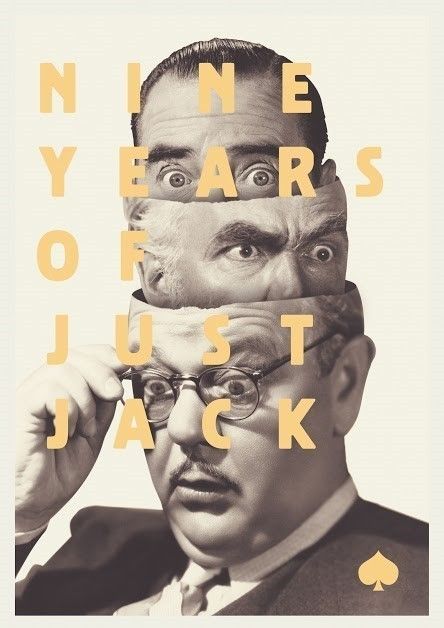 JUST JACK 9th Birthday
On Saturday 7th of February, the Just Jack circus is back in town for a VERY special party, celebrating no less than 9 years of techno tomfoolery in their hometown of Bristol.
Just Jack are massively proud to have made it this far and as always Colonel Wrongface and his merry bunch have scoured the farthest reaches of the globe to deliver a veritable feast of DJs, live acts and entertainments fit for the occasion.
Heading up the all star lineup is a true Motor City legend, one of Techno's founding fathers – Derrick May. The man behind arguably one of the most seminal techno records of all time has been on the JJ hitlist for donkeys years and Just Jack are buzzing to welcome him into the frenzy. Joining him in the Ramp Room is Fabric head-honcho and long time Just Jack fave Craig Richards, one of the most respected DJ's on the planet.
The warehouse (known now as The Marble Factory) see's a return from one of Just Jacks' favourite live acts, Mr G. G's energetic live show is the stuff of legend… Last time got pretty out of hand and we're expecting more of the same as he makes his long awaited return to the city.
As if that wasn't enough, two mainstay's from the Ostgut Ton stable also join the all star cast, Ryan Elliot and Tama Sumo. Both are firm faves of Just Jack, anyone who's seen them play will understand why.
Glasgow's Optimo have also been on the Just Jack hit list for yonks, having cut their teeth at the legendary Subclub they are now renowned as some of the UK's finest. They'll be joined in a revamped Tunnel alongside the now infamous Mr Ties, another one of the world's most respected selectors, famed for legendary 10 hour sets at the Homopatik parties in his home town of Berlin.
As usual the club will be transformed into a stupendous den of iniquity. Expect the unexpected, as Just Jack bring you bizarre Circus performers from across our fair land. JJ also welcome the return of the Clown bar, Mystic Greg's fortune teller booth, Club Trip-icana and much more.