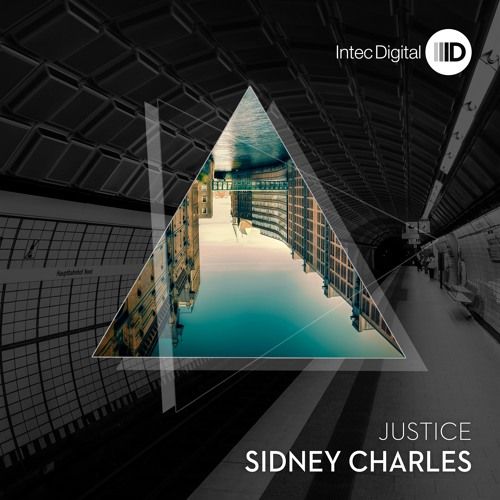 Sidney Charles - Justice EP
This week sees Germany's much in demand DJ/producer Sidney Charles make his debut on Carl Cox and Jon Rundell's seminal label Intec with his brand new EP entitled, 'Justice'.
This sublime three-track offering follows Sidney's recent releases on respected imprints such as Crosstown Rebels, Truesoul, Moon Harbour and Avotre amongst others plus appearances at leading clubs and events such as: Sankeys (Ibiza & UK), Hideout Festival (Croatia), Space (Ibiza), Pacha (Ibiza), Watergate (Germany) and Mint Club (UK) to name just a few.
The EP's title track 'Justice' kicks things off in fine fashion, boasting an old-school Jackin' House groove set to a series of warm pad sounds, TB-303-esque squelches and a dominant recurring lead synth melody.
'Leaf' is next up and stands out from the pack as the most Techno sounding, comprising of tough relentless groove, warped synth blasts and an abundance of twisted sound effects to mess with your head.
'Botafoch' concludes the release and its structure is somewhere in between its two forerunners, encompassing a solid four-to-the-floor Tech House beat, eerie synth melodies and powerful bass frequencies.
'Justice' EP is available exclusively via Beatport from August 22nd and everywhere else two weeks later.
FIND SIDNEY CHARLES ONLINE:
https://soundcloud.com/hurricane-kid
https://www.facebook.com/SidneyCharlesMusic
https://twitter.com/SidneyCharlesM
FIND INTEC ONLINE:
https://soundcloud.com/intec-digital
https://twitter.com/intecdigital
http://www.beatport.com/label/intec/15077
https://www.facebook.com/IntecDigital
https://www.youtube.com/user/IntecDigitalTV
Tracklist
01. Sidney Charles – 'Justice'
02. Sidney Charles – 'Leaf'
03. Sidney Charles – 'Botafoch'​​