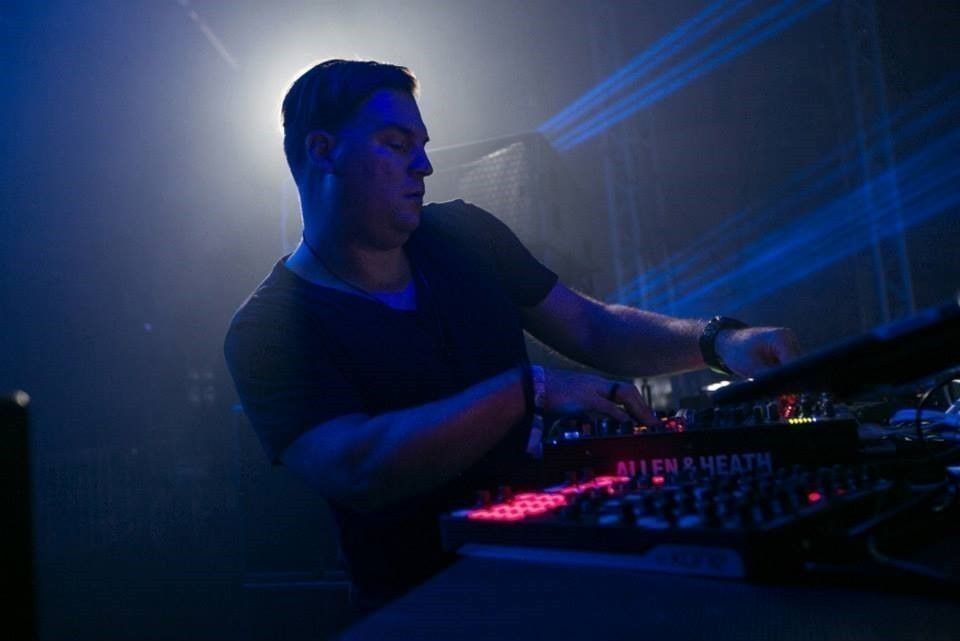 JUSTIN JAMES RELEASES 3 HOUR ENTER. LA SET
Escape All Hallows' Eve hosted ENTER. LA on Halloween weekend, which brought excited guests or "Headliners" as founder of Insomniac Pasquale Rotella likes to call them, to an enchanted haunted 2 day festival. Justin James was to play Saturday November 1st 4-5PM – when he was notified his set would be extended to 2 hours after another act had cancelled. 2 hours into his set, Justin was then told he would play until 7PM – as Damian Lazarus was running late, which brought him deep into a 3 hour set.
The ENTER. stage was hosted inside the Citrus building, which had the warehouse / Space Ibiza feel to it. As the dance floor filled up and the headliners grooved out to Justin's infectious set, guests bellowed out in awe to the statement Justin was making. A sea of lit up Totem poles, signs and flags danced throughout the crowd, while on stage the energy was just as alive. Art Department, Tale Of Us, Richie Hawtin himself and industry leaders applauded Justin for his memorable set which left the stage as full as its ever been so early in the evening. Relive Justin's 3 hours of magic and get involved with this set!
Justin James: ENTER.LA Escape: All Hallow's Eve (November 1st 2014) by Enter. on Mixcloud