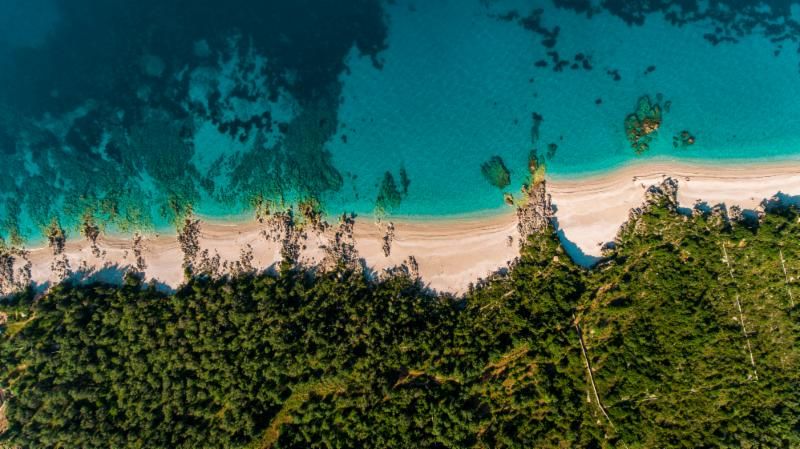 Kala Festival – Fun Activities and Wellbeing Content
As well as a stand-out offering of sunshine-fuelled sounds, Kala Festival have unveiled a tantalising selection of entertainment and wellbeing activities for their debut event, taking place at Dhërmi, an intimate beach location on the Albanian Riviera from 20th – 27th June 2018.
Adding a hefty portion of fun to the long, sunny days at Kala, festival-goers will be able to take advantage of a selection of activities including exploring the coast's breathtaking marine life and undiscovered shipwrecks by snorkelling in its crystal-clear waters, pounding the hiking trails that stretch beyond the horizon and taking to the stunning open seas via pedalo, kayak or stand up paddle board to take in the idyllic surroundings at your own pace.
For those seeking further adventure, special excursions will be available to tour Osumi Canyon – a spectacular 26km long river gorge filled with underground passages, unexplored caves, waterfalls and rainbows that can be stumbled upon either on foot or by raft. This day-long excursion offers a unique opportunity to experience the magnificent scenery and the natural beauties of the canyon as well as enjoy the various natural pools and streams.
Tandem paragliding will also be on offer just 20 minutes from Kala, providing stunning views of the surrounding area and landing at beach nearby the festival site.
There's also plenty on offer to escape the action, too. Blissful beach massages will take place at a tranquil distance from stages, while sunset yoga, paddleboard yoga and kanga soundscape (an epic journey of sound, yoga, binaural beats, meditation and massage) will heal those aching limbs from a little too much dancing.
Kala have carefully tailored their schedule to allow plenty of time for excursions, adventures and exploring without missing out on music.
Kala Festival Director Alan Crofton said: "We are incredibly excited to bring Kala Festival to life. Over a year of planning has gone into the festival and all the pieces are now falling into place. The latest announcement is all about having fun and next week we have the hard task of going out there for a week to test out the activities, finalise local restaurant menus and of course test out the cocktails! Be sure to check out the Kala social pages next week for updates on the trip."
Packages for Kala Festival start at just £245 all inclusive of festival tickets, accommodation and transfers from Corfu. To book a package, visit: http://kala.al