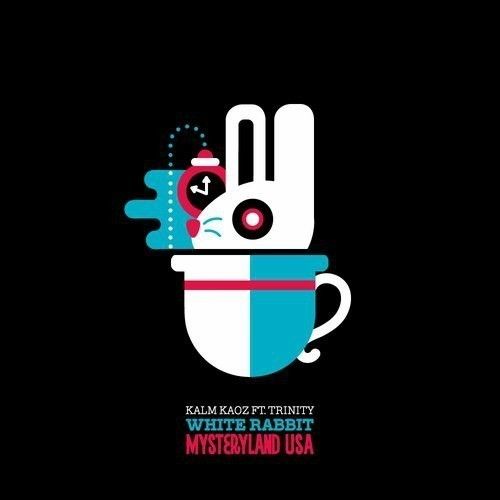 KALM KAOZ ROCK THE MYSTERYLAND USA ANTHEM 2014
KALM KAOZ, the saucy house music duo originating from LA, were chosen to create the official MYSTERYLAND ANTHEM USA 2014. As they are known to repurpose some of the evergreens from the golden age of rock, it was an easy pick for the festival curators. 'WHITE RABBIT' is released on the relaunched ID&T record label as its first release. That's quite the honor since the legendary label is responsible for such classics as Rank-1 'Airwave', Marco V 'Simulated' and many more landmark moments in dance music history. 'White Rabbit' is a fresh remake of Jefferson Airplane's beloved song.
Kalm Kaoz are John SlingR Landon and Nathan Motoe Haus Filby. After headlining the Rio Music Conference where they played the crowd in true rockstar-fashion, together with STEVE AOKI and DIRTYLOUD (watch the recap:http://youtu.be/05hrB9AdTAQ), they decided to relocate to Ibiza where they set up a new studio sponsored by Native Instruments. Kalm Kaoz has been in full production mode since touring and arriving in Ibiza, releasing 9 free download tracks on their Ibiza Summer #1 release (www.kalmkaoz.com) a few weeks back, ranging from deep, tech to electro house, and they have a host of deep tech house barn burners in the cue that will leave a mark.

Motoe Haus: "I received a phone call an early Tuesday morning from a good friend of mine and he asked if we could remake a specific classic for Mysteryland 2014 Woodstock. By Wednesday afternoon the remake was finished and delivered. We cut the deal and went to work on the remixes. Having the album singed by the legendary ID&T label is simply brilliant – a big honor for a couple of American producers. There are 5 tracks on the album, all based upon our original "WHITE RABBIT" remake, including two remixes from Kalm Kaoz, deep house and electro house joints. We're pinching ourselves every day!"
SlingR: "It was a wild journey in itself, as we had just returned from Brazil and RMC and were on our way to Miami for WMC. After that we were moving to Ibiza, so all production for the remixes were literally done in the air, in airports, hotel rooms and 3 different cities. This opportunity came as a welcome surprise, as there are so many talented producers out there – to be even considered is humbling.
Since we already released the Ziggy Stardust, Get Happy and Ninety Miles An Hour tracks, we flex the style of bringing back amazing old school songs and giving the people the chance to re-experience these timeless classics. Genres seem limiting to us and we produce across many, believing people love music, rather than genres. We work to be expansive to our audience and hope to build bridges to old school rock 'n roll, as well as across genres, as audiences seek out new musical experiences within dance music globally. We love the calm…and adore chaos…Kalm Kaoz baby On the touring front, dates are being locked in for shows at Space, Ushuaia, Delano Beach Club, Booom and a few others. We will also be doing a surprise DJ set on Ibiza Global Radio this season and, as always, we've got a few tricks up our sleeves, so stay tuned!"