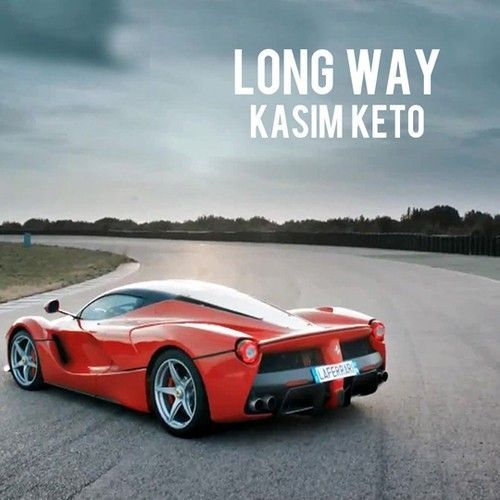 Kasim Keto – Long Way
"Long Way" by Kasim Keto from his debut album, "Long Car Rides," in stores on November 19th via Babygrande Records.
Born in Brooklyn and raised by two Jamaican immigrant parents, Kasim Keto finds his influences in a wide range of places and experiences. Having moved from New York, to Alabama, to Florida and then back to New York within the span of two years as an adolescent, Kasim found sanctity in a diverse array of musical styles, which is today reflected in his eclectic blend of production. Growing up in an impoverished household, Kasim saw music as a method of escape and an outlet for creative expression. Kasim began writing music at the age of 8 and it would go onto become a life-altering experience.
At 16 years-old, Kasim began cutting school and, unlike his peers, his days were not spent in relaxation but rather, working through the ranks of various studios to learn pro audio gear in an effort to hone his talent as a producer. As Kasim explains, "working on several local projects and trying to gain notoriety became a facilitator of my musical talents." After releasing numerous online projects to critical acclaim, Kasim is ready to show the world why he is in a lane of his own. As popular local blog BrooklynBullshit states, "keep an eye out" for Kasim Keto. With an unmatched drive, Kasim blends hip-hop and electro into a cohesive musical journey on his debut album Long Car Rides. Long Car Rides serves as a journey through the mind of Kasim Keto, as he takes listeners on a road trip of sonic delectation that they will not soon forget.
The album's lead single, "Long Way," is a smooth, ambient, feel-good track that demonstrates Kasim's unique knack for fusing together sounds from various genres. From the enticing drumline, to the beautifully played keys, to the melodic vocals, "Long Way" offers something for fans of every walk of life. The song proves that sometimes the scenic route is well worth taking.
Kasim Keto's debut album, Long Car Rides, hits stores worldwide on November 19th via Babygrande Records.
For more information on Kasim Keto, please visit:
www.twitter.com/realkasimketo
www.facebook.com/kasimketo
www.youtube.com/kasimketo
www.kasimketo.tumblr.com
www.kasim-keto.bandcamp.com
@soundcloud.com/kasimketo