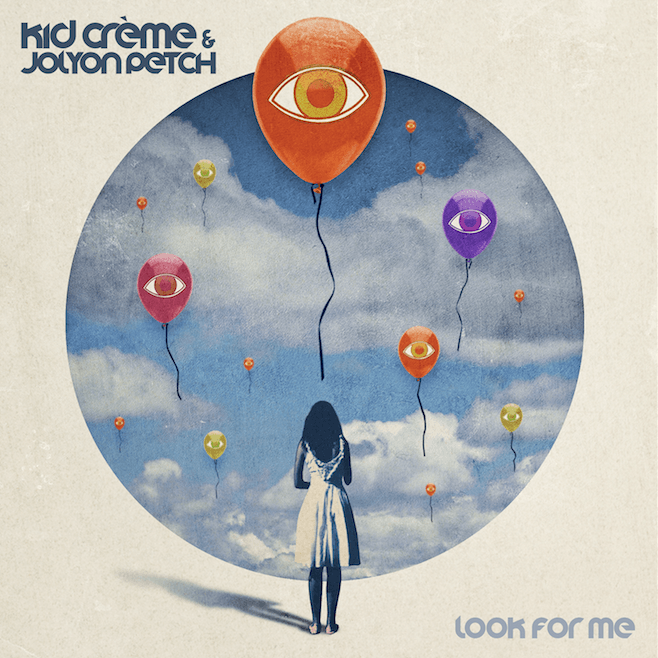 Kid Crème & Jolyon Petch – Look For Me
Kid Crème, one of the most enigmatic figures in electronic music, has finally given fans of his bass-heavy brand of house music what they have been asking for – new material. Following a meeting at this year's Amsterdam Dance Event, a deal was struck with Positiva (the label who released KC's 'Hypnotising' single) to release new track 'Look For Me' in 2015.

'Look For Me' is a collaboration with NZ producer Jolyon Petch and was conceived while Kid Crème was on tour and hanging out in Jolyon's Melbourne studio.

Kid Crème built a massive following throughout the 00's with a string of releases on his own Illegal Beats label, but is probably best known for stone cold classic remix of 'At Night' by Shakedown – a track which remains a staple in any house DJ's arsenal. Having continued to tour almost non-stop with DJ partner Junior Jack, including headline slots at Defected events for several years, the two decided to go their separate way on amicable terms in 2014 and Kid Crème remains a producer synonymous with the origins and subsequent evolution of house music.

New Zealand born Jolyon Petch, who recently topped the Beatport House Chart with his latest release 'Wrong', is one of Australia's and NZ's most respected DJ/producers with a string of production credits to his name, his own radio show and high profile residencies in Australia, NZ and overseas.