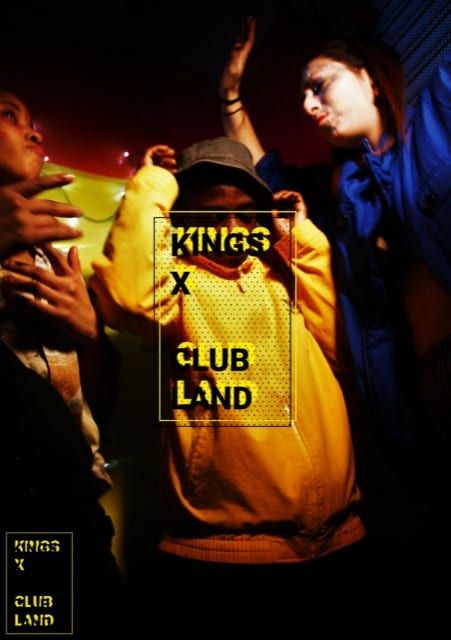 Kings C Club Land Exhibition; celebrating the history of rave culture
Kings X Club Land is a heritage project taking a look back at London's Kings Cross as the epicentre of UK rave culture across the 80s, 90s and 00s.
The project will explore how Kings Cross played host to some of the most exciting sounds and musical innovators of the day, with exclusive interviews and visuals with people who were part of the scene and culture.
Over the course of eight months, 30 young people from London-based Arts Charity, Small Green Shoots, have researched and produced a documentary tracing the history of rave culture and speaking to the promoters of these iconic warehouse raves – including Bagleys and The Cross – the ravers who attended these legendary nights, as well as the DJs who spun the music on the night.
Kings X Club Land launch event will take place on Tuesday February 12th on the Top Floor of Camden Council in Kings Cross with a first-look preview of the documentary and an exhibition featuring clothing, flyers and posters from that period. The event will be hosted by the legendary DJ & photographer Normski and music will be provided by British DJs Brandon Block and Mike Pickering.
Following on from this the Kings X Club Land exhibition and full documentary will open for the public from Wednesday 13th Feb – Sunday 17th Feb at Camden Council in Kings Cross, London.
Small Green Shoots is a youth-led arts charity based in Kings Cross. Where they provide training, employment and arts engagement opportunities for young people from disadvantaged backgrounds / communities. http://www.smallgreenshoots.co.uk
Kings X Club Land – Free Public Exhibition:
Dates: Wednesday 13th February 2019 – Sunday 17th February 2019
Time: Opening Hours TBC
Location: Camden Council, 5 Pancras Road, Kings Cross, London, N1C 4AG
For Further Information:
http://kingsxclubland.com
https://twitter.com/kingsxclubland