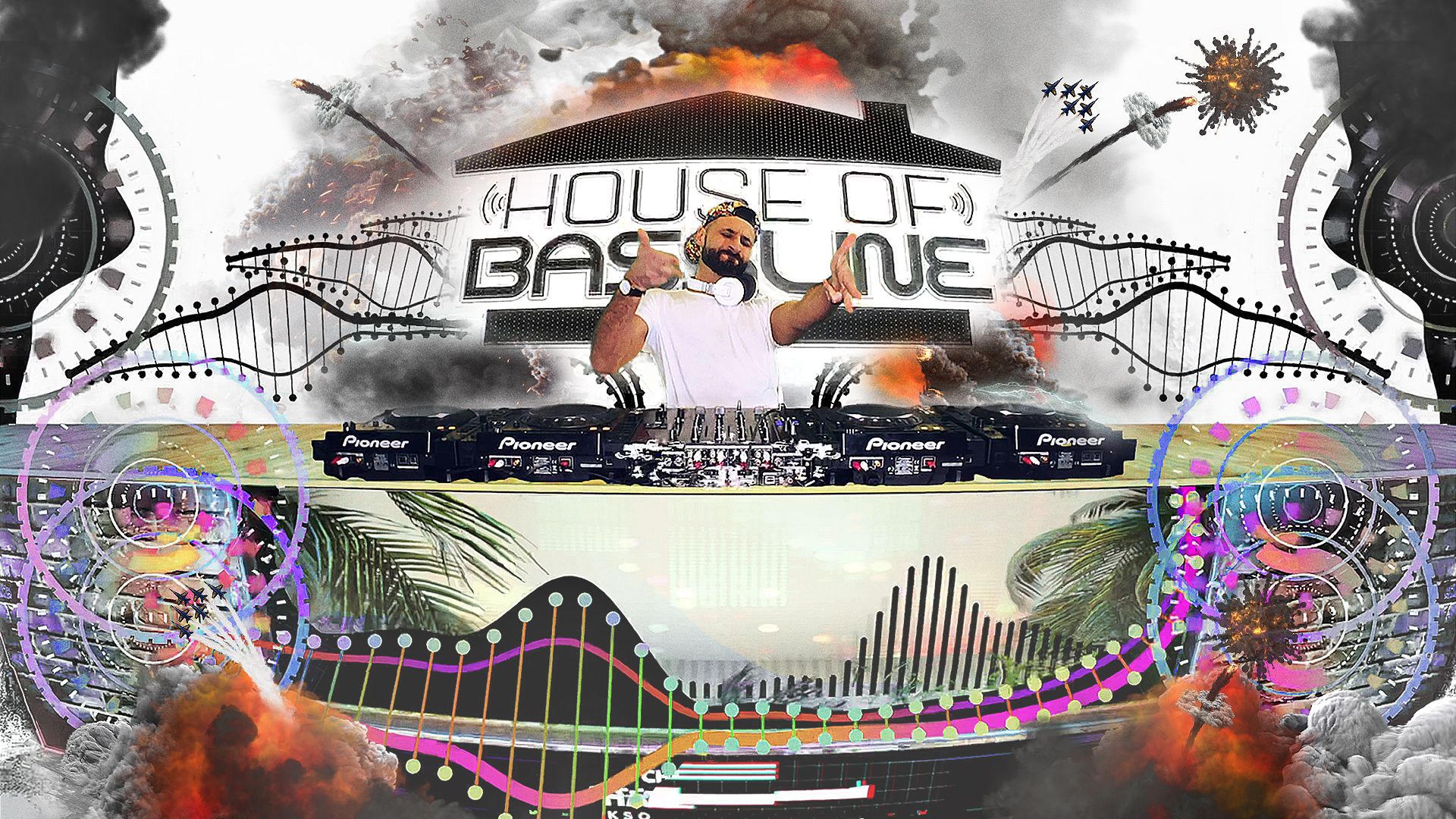 Various Artists - Kissy Sell Out presents: House Of Bassline Vol. I
Arguably one of the UK's most technical DJs, Kissy Sell Out has been refining his craft for over a decade and in an age where the sync button alone can cause a heated debate, Kissy's skill behind the decks remains unparalleled. Having ticked almost every career box a DJ can tick, but still never one to stick to the trodden path, 2019 sees him launch a new project that forges a connection between his legendary DJ sets and the ever-changing world of visual media: House Of Bassline – a new multi-platform live stream and DJ showcase mix series like no other.
"I'm incredibly excited to unveil this new House Of Bassline DJ video to the world. This new concept has been over 3 months in the making and not only did it require a hefty upgrade of my studio's computing power and tech facilities at the start of the year, but it also involved tackling the project from an entirely new creative direction which was previously unexplored in my past musical adventures." – Kissy Sell Out
2018 saw him release Style From The Westside – his critically acclaimed debut album as KSO – which was a tour de force in bassline production and featured a who's-who list of collaborators from the scene including DJ Q, Darkzy and Dread MC; with the release marking him as a serious player on the UK bassline scene, he's taking things to the next level and returning the focus to his famed DJ sets, this time delivered through a whole new medium.
"As the music industry becomes increasingly less recognisable to the way things were at the start of my career, I've felt myself quickly losing interest in spending so much time and energy crafting extraordinary DJ mixes within the confines of the standard radio show/podcast format. The most invigorating thing about creating and performing electronic music for me has always been the feeling of wonder I get when I don't understand how something is done. So, when it came to finding a new way to present my DJ mixes I just kept on studying and experimenting with modern video editing and special effects production until the results on the screen matched the complex audio production providing the soundtrack."- Kissy Sell Out
More than just a mix series, House Of Bassline is a visual masterpiece, and a concept that utilises the latest visual effects to enhance the music in a way that no other mix series has attempted.
"In fact, the idea of a soundtrack was the thing that I was interested in exploring, except in reverse! Instead of the music complimenting what was on screen, I wanted the visuals to interact with the music and rely entirely on the DJ performance at the centre of it all. Believe it or not, the special effects in this new DJ video use the same technology and software they use in The Avengers movies!"- Kissy Sell Out
Uploaded in 4K Ultra HD, the level of detail takes House Of Bassline to another level and sets the standard for all future DJ videos; with Vol. I now available to stream and download across YouTube, iTunes, Mixcloud and Soundcloud, and featuring new and exclusive music and edits from Bushbaby, Cajama, Champion, Chris Lorenzo, DJ Q, Dread MC, FineArt, FooR, Francois, Friendless, Hamdi, Holy Goof, JG, Kissy Sell Out, KSO, Loop Da Loop, Mofaux, MPH, Notion, Rebuke, Sammy Virji, Shaun Dean, SILK, Skepsis, Switch, Tengu, Xeonz, and DJ Zinc, it marks another chapter in Kissy Sell Out's already extensive career – one which has to be seen to be believed.
https://www.facebook.com/kissysellout
https://soundcloud.com/kissysellout
https://twitter.com/kissysellout
https://www.instagram.com/kissysellout/
https://www.youtube.com/user/KissySellOutOfficial