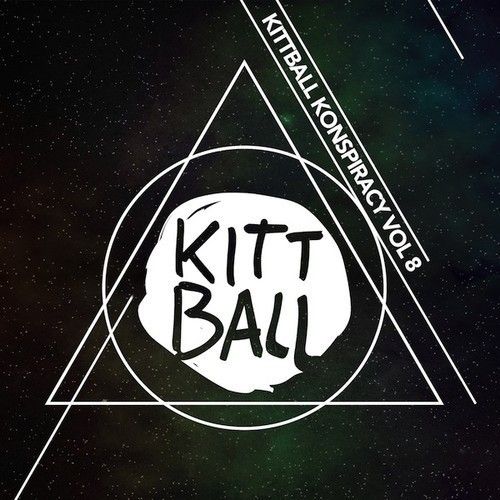 Kittball Konspiracy Vol.8
Marking the eighth instalment in the increasingly popular series, Kittball Konspiracy returns with nine outstanding tracks from a range of talented producers in Volume 8. Whether fresh-faced names like Fat Sushi, Ikaro and Julian Thomas, or familiar Kittball faces such as In.deed and Juliet Sikora, the selection is one that epitomizes the imprints signature uplifting and hedonistic vibe, whilst remaining eclectic and compelling throughout.

Straight from the off In.deed's 'Turn Me On' is an enriching display of funky guitar work and summertime synths, whereas Juliet Sikora and Flo Mrzdk's collaboration on 'Bodyloop' settles for a compelling groove, sinister low-end and infectious vocal. Eddie M then demonstrates his ability to forge a heady hook in 'I Don't Want You', a contrast to the soothing sounds subsequently heard in Fat Sushi & Benjamin Franklin's 'Talking To The Moon'.

Next up Ikaro provides a beautiful rolling number by the name of 'Waxwing', before Corey Gibbons drops a deeply rich production by the name of 'Gravity'. Things then get funkier with Julian Thomas' house renovation of 'Gotta Serve Somebody', followed by a loopy number named 'I Need You' from Guzzle, before finishing up on an energetic production from Salvatore Poliizzi called 'We Are One'.