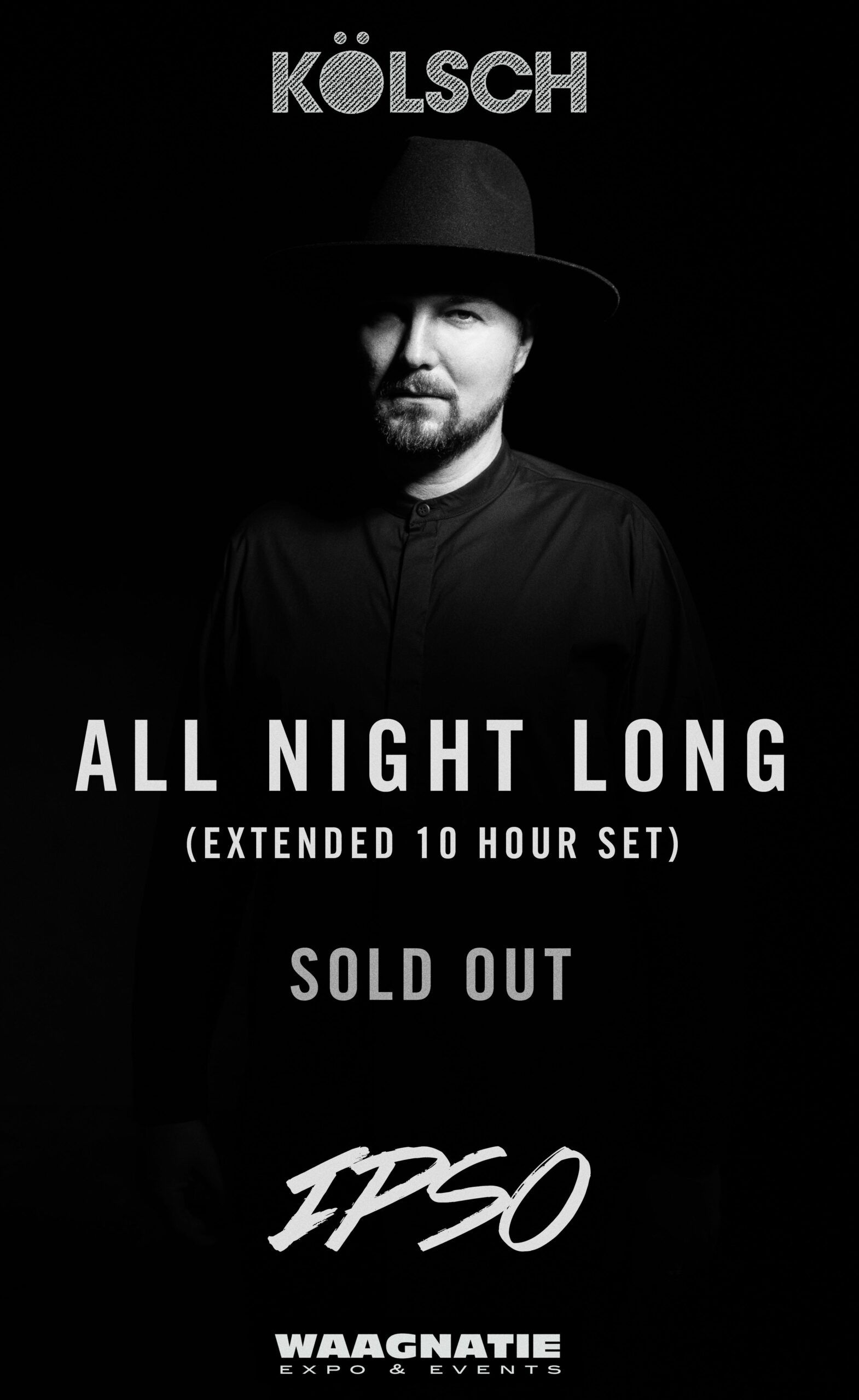 Kölsch sells out 4,000 capacity IPSO Belgium event in just 90 minutes
Danish producer will play 10 hour set to 4,000 capacity on Saturday 8th December
Saturday 8th December
Waagnatie, Antwerp
————————————————-
Kölsch's IPSO event in Belgium this December is now fully sold out! With all 4,000 tickets snapped up within just 90 minutes of release, the demand proves the Dane's huge popularity on a global scale, with the 'Grey' producer set to play a very special extended 10 hour set at the Antwerp venue.
from 22h till 08h at a 4,000 capacity Antwerp venue, Waagnatie. The event follows the recent announcement of Kölsch's ADE (Amsterdam Dance Event) showcase, which will take place at the Kromhouthal warehouse on 19th October.
Having recently launched his 3-track EP in collaboration with Tiga, a release which included Beatport HYPE chart-topping single 'Hal', Kölsch has previously enjoyed massive success with his Kompakt album trilogy '1977' '1983' & '1989', with the latter including the Dane's biggest track, 'Grey'. Forever outdoing himself, Kölsch also offered his exemplary remix abilities to London Grammar's 2017 hit 'Hell To The Liars', turning it into an emotive masterpiece.
"About a year ago I launched my label IPSO", said Kölsch. "Since the first release, I also started my IPSO club nights in the legendary Gewölbe Club in Cologne. I've had amazing