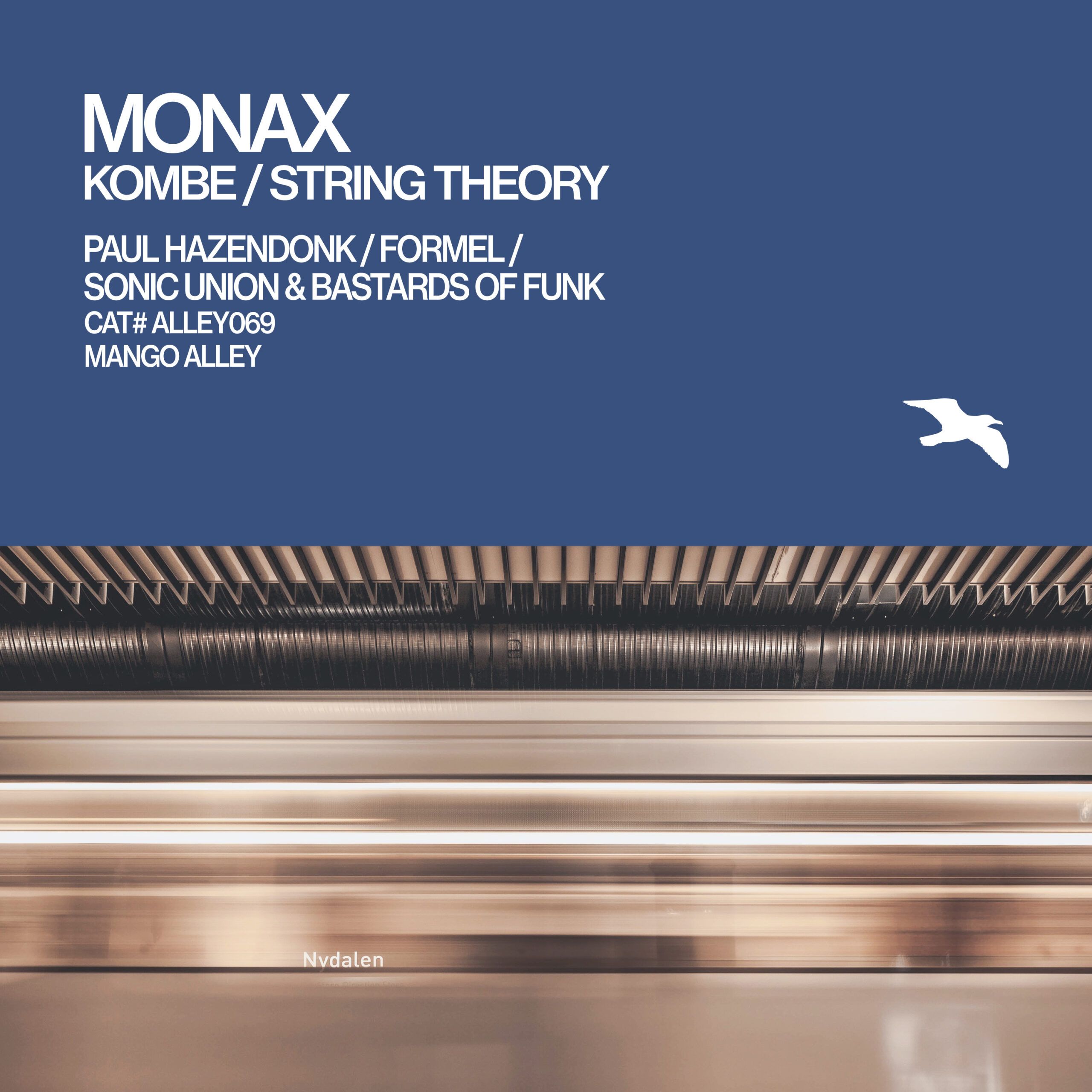 Monax - Kombe
Dark and brooding, a progressive icon in every sense of the word returns to Mango Alley after an autumnal Amsterdam excursion. Monax now rediscovers a sound that glistens in the musical language of "Kombe". Rooted in hypnotic rhythmic framework and rasping bass foundations that create spine-tingling foreboding, emotive chords emerge with tantalising delicacy as ancient sounds from African voices rise and fall in joyous melodic harmony. Interacting in complex patterns, the multi-dimensional "String Theory" bounces across the stereo spectrum in an array of infinite delay. Pulsing gently, the sounds of the universe are represented in cavernous sounds that hypnotise and form aural patterns in listener consciousness.
Revisiting the sonic architecture, glistening shards of light shoot skywards in coruscating patterns, Dutch mastery finds Formel painting an aural picture in stratified layers. A breath-taking work of art sees stepped arpeggio refracting from sunlit glass, scattering a kaleidoscope of sound through bass variation and white noise crescendo. An old master continues Dutch influence, Paul Hazendonk's dominant beat provides the perfect structural integrity for grooved bass pattern to be revealed from the dark shade, occasionally catching the light in elegant filtered fashion. Imperceptibly rising into slate grey skies, a shard of sunlight appears in twinkling arpeggio and textured cloudscape.
Rising from a cold Scandinavian night sky, the crystal-clear sounds of Sonic Union & Bastards of Funk, condense on the cool air. Sublimated sounds shift from one state to another with sonic ease creating glistening patterns in random arpeggiated patterns that rise and fall with bassline synchronicity. Dancing shards of light grace the night sky, another star shines brighter still.
The space around the stars, a million miles of darkness surrounds the world below.