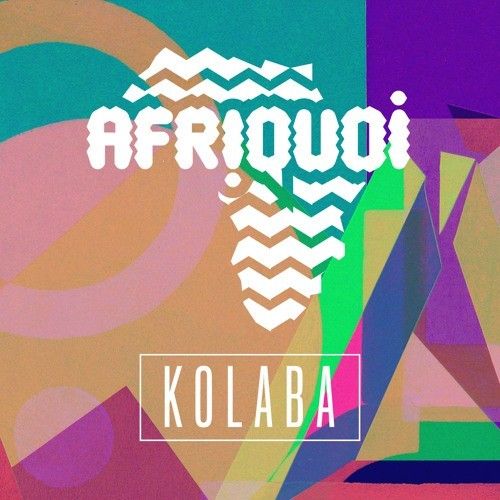 Afriquoi - Kudaushe (ft Kudaushe Matimba)
We've come a long way since the Drummers of Burundi's now famous appearance at the inaugural WOMAD Festival in 1982. Today a new era for 'world music' is emerging, both in the UK and globally. The internet and permeation of mobile technology mean ideas and musical styles are shared globally at a rate faster than ever, with hiphop scenes in Senegal, house music scenes in South Africa, Kuduro in Portugal and futuristic African music across the UK.
In London, African music has become increasingly popular. No longer deemed "exotic", it is simply part of the musical make-up of 21st century Britain. This is the starting point for Afriquoi – a new generation of musical producers and consumers who have grown up with African music alongside house, garage, drum and bass, grime, hiphop, reggae and jazz.
Afriquoi came to be in 2011 when promoter and percussionist André Marmot arranged separate production collaboration sessions between producer Nico Bentley, guitarist Fiston Lusambo, kora player Jally Kebba Suso and marimba player Kudaushe Matimba.
Having run 'Rootmaster', the world music sessions at Hootananny Brixton since 2009, André mixed with a huge number of London's African musicians and groups, and so was in a unique position to arrange collaborations with fellow musicians. There was no set outcome planned beyond inviting a range of musicians he admired to collaborate with a producer he trusted, and seeing what happened.
Further collaborations took place over the next few years with Jamaican/Birmingham vocalist Serocee, deep house/ disco vocalist and singer Andre Espeut, Algerian mandol player Seddik Zebiri, dancehall singer Warrior Queen, and grime MC Badness, as well as sessions with Swedish/Botswanan mbira player Otto Gumaelius, Gambian percussionist Musa Mboob, Senegalese singer Batch Gueye and guimbri player Nuru Kane.
Although not all these artists made it onto the album it was an important formative experience for the band's sound and after playing shows with a variety of personnel, the band cohered in Summer 2013 with the live lineup of Jally Kebba Suso (kora), Fiston Lusambo (guitar), André Espeut (vocals), Nico Bentley (live electronics) and André Marmot (percussion).
Summer 2015 live shows:
AUGUST
15th GERMANY 3000grad Festival
29th NORTHAMPTONSHIRE Shambala Festival (DJ set)
30th ITALY Kribiskrabis Festival
31st CROATIA Dimensions Festival
SEPTEMBER
11th LONDON Queen Elizabeth Hall, South Bank Centre
13th ESSEX Avant Garden Festival
Event: http://on.fb.me/1IkVyoA
Tickets: http://bit.ly/1flwwrX
https://www.facebook.com/afriquoi
http://www.wormfood.co.uk/
http://afriquoi.com/