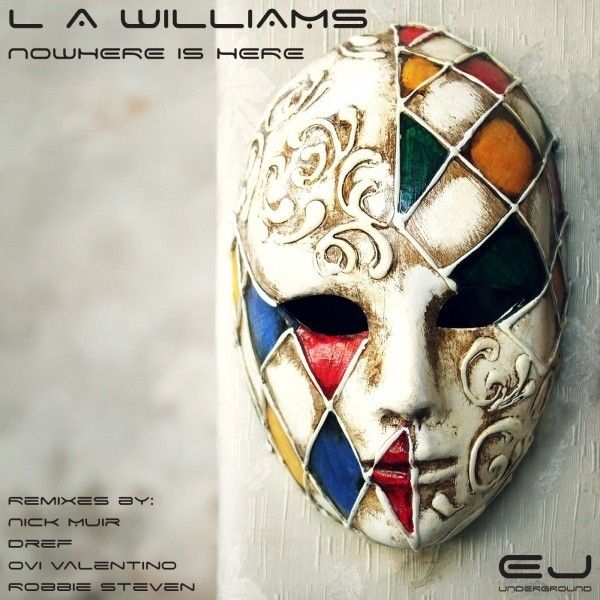 L A Williams – Nowhere Is Here
EJ Underground present L A Williams, a young DJ and producer based in Bournemouth, UK who's gaining huge recognition for his skill as a DJ worldwide, as well as already signed to EJU and Sounds of Juan.
Deep progressive techno is his vibe and this debut release on the EJ imprint is testament to his current sound.
Complimenting the release are four fantastic remixes, the first from Nick Muir.
Nick is best known for his work as a producer of electronic dance music both on his own and as one half of the Bedrock production team with DJ John Digweed. He has been involved in many pivotal moments in the world of club music and has in many ways helped to define the genres in which he has worked.
There have been countless other productions and remixes over the years including mixes for New Order, Underworld and The Orb. To this day Nick is an in demand producer of club music and is releasing as much music now as ever, on labels such as Mashtronic, Renaissance and of course the eponymous Bedrock.
Also on remix duties are DREF aka Fred From France, who's an established DJ and producer who's been playing the worldwide circuit for 10 years, Robbie Steven with a driving techno remix and Ovi Valentino, also a Bournemouth based DJ/Producer. All have their different flavour and all very underground.