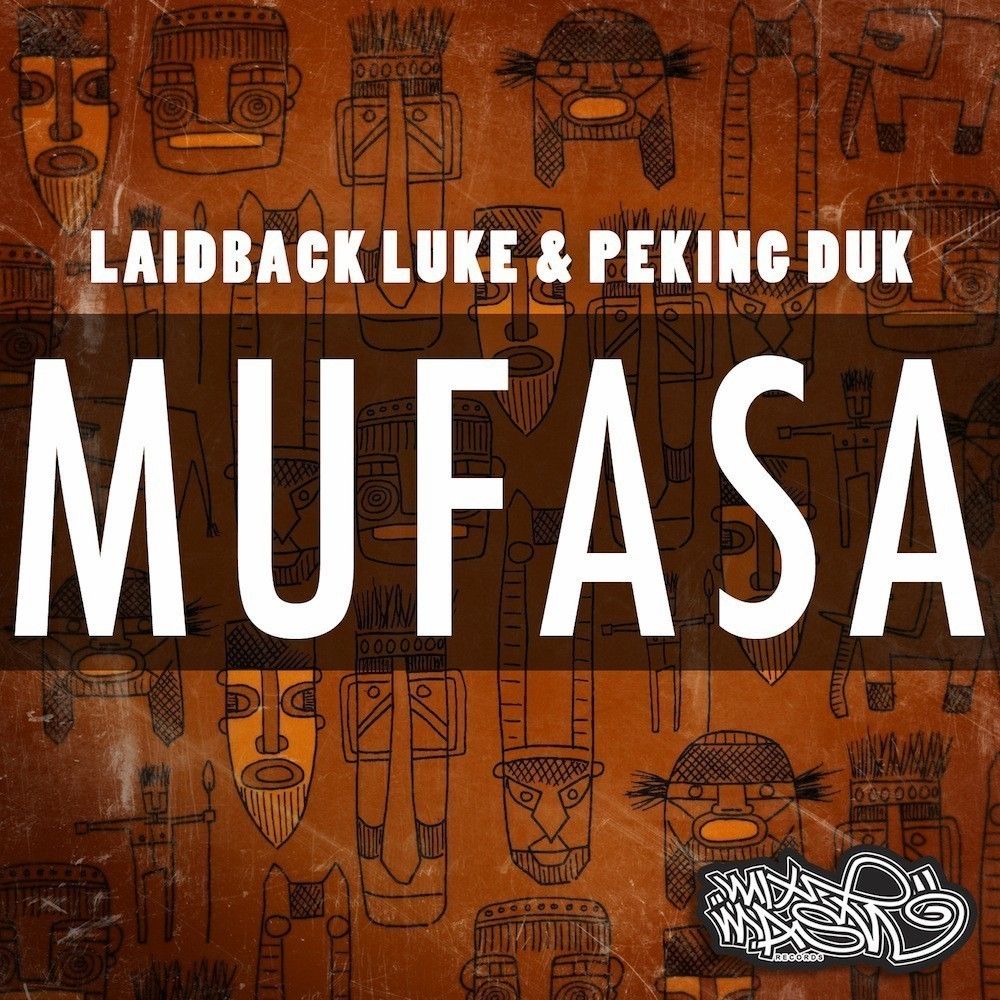 Laidback Luke & Peking Duk – Mufasa
Mixmash has had an incredible year for releases. With tracks from the likes of Hardwell, Dimitri Vegas & Like Mike, Blasterjaxx and D.O.D to name just a handful, their feet can't have touched the ground. Up next is label master Laidback Luke who joins forces with Peking Duk for this club smasher 'Mufasa'
'Mufasa' is all about the heavy marching beat with twisting, elasticated synths, dropping into a thumping baseline that bounces along, bubbling with energy and fun.
The catchy hook is incredibly infectious and will no doubt get into your brain and possess your entire being. So be warned – this track will take over dance floors all across the world.
There is no denying that Dutch master Laidback Luke has earned his place amongst dance music royalty. His dynamic fusion of hyper-drive-house-step & ghetto-jack-trance-bass is the sound of now and has been for the past decade – and there is no sign of it slowing down!
Blasting your speakers with blockbuster beats, stirring things up with his hybrid house styles and his unlimited energy, brightly results in both stunning live sets and ongoing anticipated studio hits. The Dutch heavy weight house master is loved all over the globe.
Spark up an electro fuse and a twist of house, blended with a galvanizing slowed down beat, and Peking Duk is served.
Voted In The Mix's #5 DJ for 2013 and with incredible supporting shows for the likes of The Bloody Beetroots and Example, Peking Duk is in high demand.
Also known as Adam Hyde and Reuben Styles, the pair have produced remixes for TAI, DCUP and more as well as the massive Passion Pit remix of 'Take A Walk' which attracted six figure viewing figures very quickly.
Tommy Trash once said of Peking Duk; 'it not only tastes good but sounds even better'.
# # #
For more information on Laidback Luke see below:
http://www.laidbackluke.com/
https://www.facebook.com/OfficialLaidbackluke
https://soundcloud.com/laidbackluke
https://twitter.com/LaidbackLuke
For more information on Peking Duk see below:
https://www.facebook.com/pekingduk
https://soundcloud.com/pekingduk
https://twitter.com/pekingduk
For more information on Mixmash see below:
http://www.mixmashrecords.com/
https://www.facebook.com/MixmashRecords
https://soundcloud.com/mixmash-records