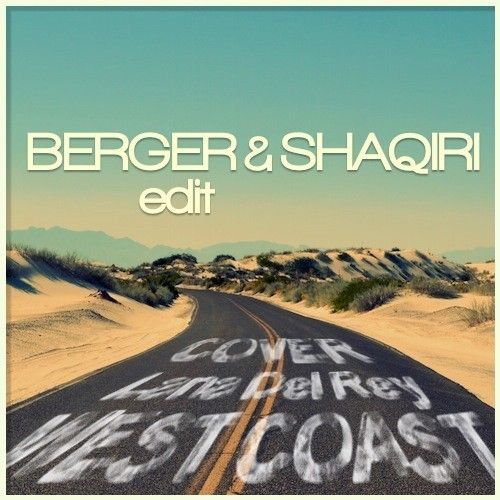 Lana del Rey – West Coast (Berger&Shaqiri Edit)
You might know Berger&Shaqiri, the rising deephouse producers from Cologne/Germany, from their last production with Freddy Verano: "BANKS – Warm Water (Freddy Verano / Berger&Shaqiri Edit)"
Now they are back at it again releasing another extraordinary bootleg: "Lana del Rey – West Coast Cover (Berger&Shaqiri edit)
The new remix incorporates the vocals of the amazing James Vincent McMorrow and floats away with a dreamy pad-sound, supported by a massive and warm baseline.
When I close my eyes, listening to this track, I picture myself on a highway to the west coast, driving through a chilly summer night in a fancy car. "With the windows down, and the system up"
Lean back and have a listen, it's worth it.