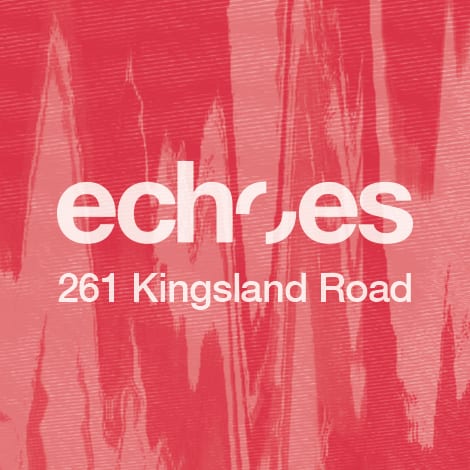 Leading party & gig promoters Soundcrash launch new music venue – Echoes
Soundcrash are proud to announce the launch of their new multi-use space featuring a secret hideaway bar, café, and a small, very special music venue. The space, located on Kingsland Road, Haggerston, has been carefully crafted to have an intimate feel, as well as having one of London's best sound systems from Martin Audio. It launches officially on Saturday 9 July.
Featuring an intimate 100 capacity basement venue, housing a top spec PA system, echoes is the perfect showcase for some of Soundcrash's freshest talent, secret showcases, pop up gigs, LP launches and much more. The venue has already seen unannounced shows from Ninja Tune's Machinedrum, hip hop collective The Mouse Outfit and cutting edge electronica artist Ambassadeurs.
The forthcoming season features the best in Soundcrash sounds – jazz, electronica, soul, world music and more, with upcoming shows from Daedelus, GoGo Penguin, Lapalux, Andrew Ashong, Inga Copeland, XL Records, Teebs, Shigeto, Anchorsong, Terakaft, Werkha, Harleighblu, Igloo Host, Jameszoo, Clap! Clap!, My Panda Shall Fly, Attica Blues + many more to be announced.
Their onsite café sources natural and fresh products from independent companies all within a one mile radius from the venue; serving up sandwiches, wraps, paninis, salads from friends at Soho Food, alongside regular food specials. Bauhaus coffee beans will get you started for the day, and they've got a full selection of Esporange smoothies, hot and soft drinks, and juices.
All this to a background of the freshest beats broadcast from radio shows from Stones Throw, Tru Thoughts, Ninja Tune, NTS, Browswood, Gilles Peterson, Soulection and many more.