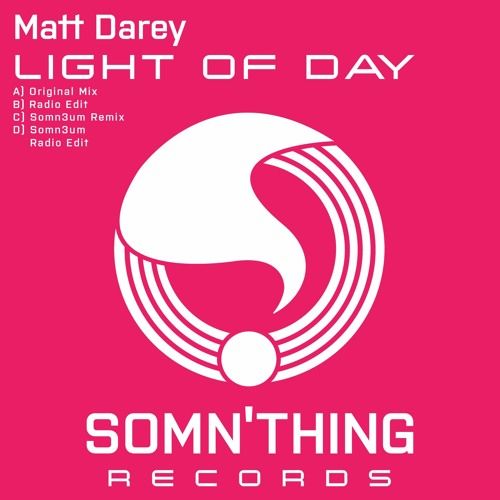 Matt Darey - Light Of Day
House maestro Matt Darey has revealed a brand new track, the peak-time, tech-infused house monster 'Light of Day'. The fast paced track features an anthemic vocal (provided for the first time ever by Matt himself) and an infectious moog hook, destined to rock the dancefloor.
Matt Darey's electronic music credentials are second to none, having been writing and producing since the mid nineties, with the likes of Armin van Buuren, Tiesto and Above & Beyond citing his music as an influence. He's been responsible for a plethora of top 40 remixes and productions, including his own top 10 hit. He recently rebooted his much loved 'Lost Tribe' project with the kicking release 'Lubeno', also through Somn'thing Records.
On the B-Side, house duo and label head honchos Somn3um deliver a remix which takes the track a lot deeper. Capitalising on the all-important hook, David Newsum & Scott Forshaw have uncovered a whole new groove on this monster tune.