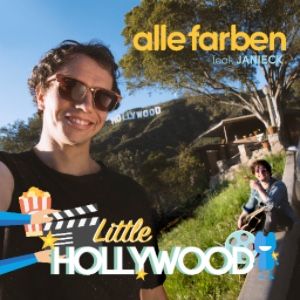 Alle Farben & Janieck - Little Hollywood
German breakthrough artist Alle Farben has now released his new single 'Little Hollywood'.
With an irresistible hook, symbolic of the Berlin based artist's philosophy, 'Little Hollywood' is an indication of summer warmth that pairs Alle Farben's distinctive production skills with the soothing Dutch vocalist and guitarist, Janiek.
Alle Farben has been consistent with his achievements in the last year. His single 'Please Tell Rosie' achieved Platinum status in Germany and Gold in Austria. His latest smash 'Bad Ideas' – racking up a staggering 12.8 million views on YouTube – also reached German Gold status, further cementing Alle Farben as one to watch.
Away from his own releases, Alle Farben's signature flair for mixing tracks has catapulted him onto festival stages such as Lollapalooza, Tomorrowland and Time Warp. Set to play over 100 shows around the world in 2017, Alle Farben has an exciting year ahead.