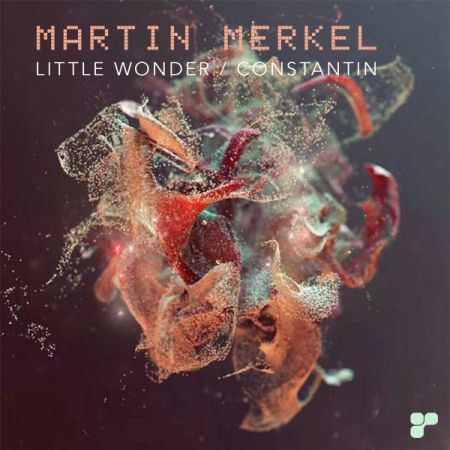 Martin Merkel - Little Wonder / Constantin
Martin Merkel is a somewhat mysterious figure within the European Techno scene. The maverick German producer has often stepped away from the egotistical glare of publicity, preferring his music to do the talking. He quietly creates his own self-described brand of "Soulful Techno", steeped in complex emotions and with an attention to musical detail that comes from many years of dedication to his chosen craft.
This 'Little Wonder' / 'Constantin' release is an introduction and taste of what is to come from Martin Merkel in 2018 with the release of his 'Constantin' album – a creative project inspired by his emotional journey over the past year and honouring the recent birth of his son. His joining forces with the legendary Platipus Records marks a bold new direction in the label's evolution, as its creative ethos develops in an exciting Tech House / Melodic Techno direction. The inclusion here of a dynamic remix of 'Little Wonder' by recent Bedrock ('Oblivion') stars Luke Brancaccio & Simon Berry (Union Jack / Art Of Trance) is an excellent further indicator of the label's future sonic landscape.
The immediately infectious 'Little Wonder' has a timeless quality that makes exceptional music become so treasured. Martin Merkel creates a masterful blend of switching elements as he layers atmospheric excellence over a deeply powerful percussive groove. Building on the original's complexity, Simon Berry & Luke Brancaccio proceed to lift the track to another level with their remix. A sophisticated, pulsing groove, blended with teasing acidic motifs, this is a master-class in subtle genius as they build a voyage into the realms of peak-time Techno with a distinct filmic, emotive edge. This new duo's recent output is already finding favour with the likes of John Digweed, Kolsch, Yotto, Nick Warren, Pete Tong, Guy Mantzur, Coyu, Victor Ruiz and many other top DJs; and with a new single lined up on Yousef's Circus label for the New Year, this remix is a taste of more excellence to come.
In perfect contrast to the infectious energy of 'Little Wonder', and completing this introductory package perfectly, Martin Merkel's delightfully different 'Constantin' is built on an almost tranquil, low-slung groove, enhanced with hypnotic pulsating motifs and distinctive layers of intricate, heart-melting, melody rich, mood changing moments – a perfect teaser for his album coming in January 2018.
Originally inspired as an artist by the experimental attitude of Italo Disco and the embryonic Techno scene, via parties at the likes if Dorian Grey and Omen (Frankfurt) and Tresor (Berlin), Martin Merkel's nascent career saw him develop an early love of analogue synthesisers – and saw him fill his studio with a desirable collection of Moog, Roland and Waldorf machinery. In recent years he has moved towards a more compact, travel-friendly digital studio set-up, but his love of synthesisers remains a defining characteristic of his uniquely distinctive musical output today. A master of sonic excellence and musicality, his creations have previously often crept out on the likes of Cinematique, Bonzai, Secondary Tones, JOOF, Monkey Business, Neverending and his own Shelter 54 imprint. Now, under the auspicious guidance of Platipus Records the most exciting new chapter of his career is about to begin.
Artist Info:
https://www.martinmerkel.com
https://twitter.com/MartinMerkelofi
https://soundcloud.com/martinmerkel
https://www.facebook.com/MartinMerkelMusic/
https://www.youtube.com/user/MartinMerkelOfficial
https://www.facebook.com/SimonBerryPlatipus
https://www.facebook.com/lukebrancaccio
Platipus Info:
http://www.platipus.com
https://soundcloud.com/platipusmusic
https://en-gb.facebook.com/PlatipusMusic/
https://www.youtube.com/user/PlatipusTV