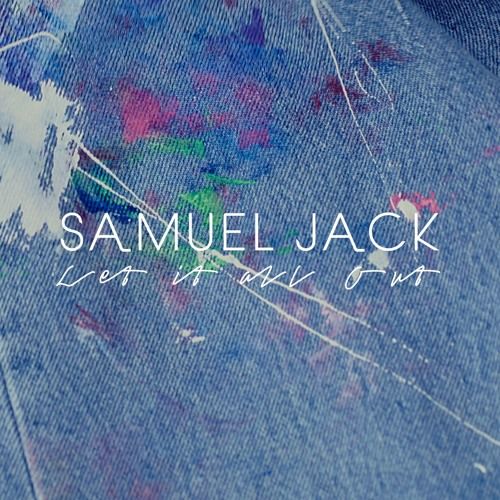 Samuel Jack - Live From My Caravan EP
Samuel Jack has announced the release of his debut EP. 'Live From My Caravan' will be released on June 17th. Last month saw the first teaser track from the EP 'Making It Rain' posted on his SoundCloud page. This week Samuel has released a 2nd track from the EP. Stream an acoustic version of 'Let It All Out' here:
A unique, intelligent and emotive storyteller with a rugged soulful vocal that commands the room, Samuel was raised on a diet of Blues, Motown, soul and roots music. Born in London, before moving to Johannesburg at the age of 12, he's now settled in Dorset, writing and recording in a caravan (where he lives),
The songs on the 'Live From My Caravan' EP were refined on the battered piano in his local pub, often in front of the regulars in return for a tab; Samuel was literally singing for his supper. The EP, intended as an acoustic introduction to Samuel's music, will be followed by a full album release in late 2016.
Last year Samuel Jack had the privilege of opening The Avalon Stage at Glastonbury Festival and he's been wowing audiences at a string of private clubs in Los Angeles & London. This year Samuel will be appearing at a special Sofar Sounds show on May 15th, as well as performing at the Innocent Unplugged Festival, and a co-headline show with Beth Rowley in July (all dates below).
Recently championed by BBC Introducing, and having shared the stage this past few months with established artists like Grand Master Flash and the rising talents of Izzy Bizu, Samuel Jack's live show is adapting seamlessly to both his audience and his surroundings – passionate and distinctly emotive. Check out his 'Live from my Caravan' sessions via his Facebook profile to see for yourself.
Catch Samuel Jack Live:
15th May – Sofar Sounds, London (Sold Out)
26th May – The Bedford, London
29th May – Innocent Unplugged Festival
16th June – Aloft, London Excel
2nd July – Cheese & Grain Festival, Frome
15th July – Larmer Tree Festival
21st July – Surya, London (co-headline with Beth Rowley)