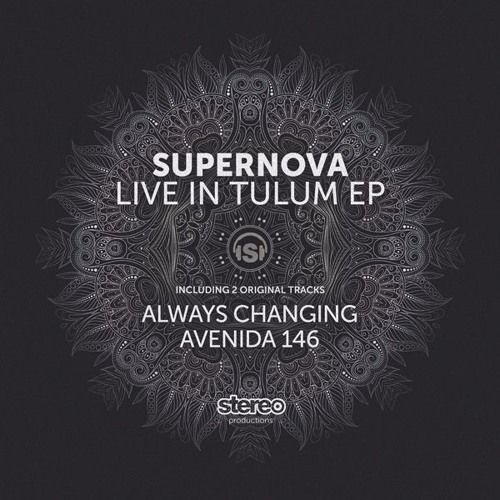 Supernova - Live In Tulum EP
Stereo Productions is one of the most assured labels of the day. It has been going many years and is nearly at release number 200. Before that though comes EP number 194, and behind it is Supernova aka deejays, musicians, producers and remixers known as Nencioni and Giacomo. They are Italians and they have a fresh sound that is designed to fill big main rooms.
That is testified by Always Changing, a bit and expansive main room house cut with synths that stretch out in all directions, a fat and dubbed out techno drum line and prickling hooks that lock you in. Macho in its production but with real soul hidden deep within, it is a prime peak time cut. Avenida 146 has icy hi hat ringlets piled up on top of one another, with monstrous bass rattling away down low and twinkling melodies exploding up top. Big and filled with drama it is expertly designed to make a maximum impact on anyone who hears it.