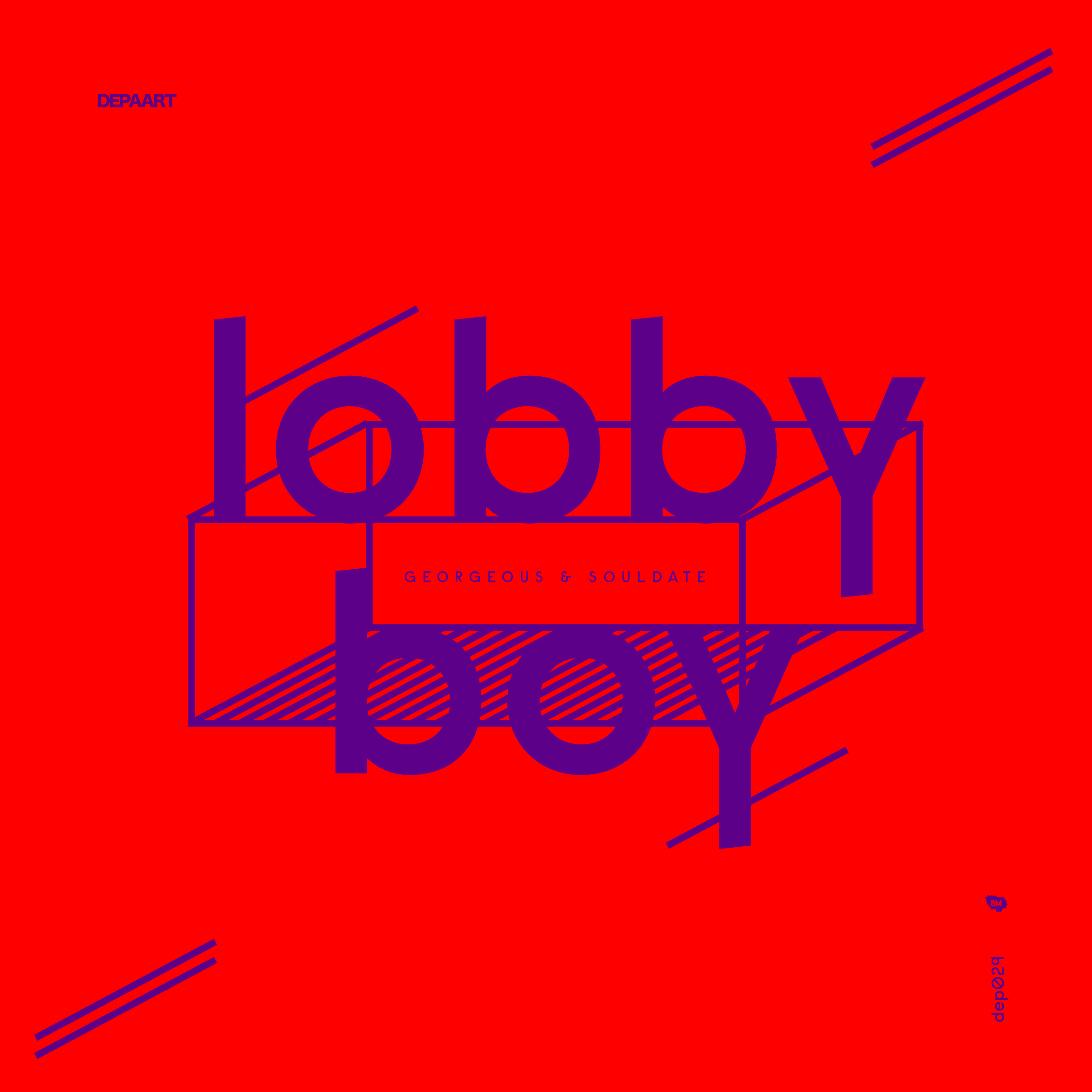 Georgeous & Souldate - Lobby Boy
The Depaart label is a fine modern day house outlet that really knows where to look for killer new jams. This time they invite back a duo that has impressed on the label before in the form of Georgeous & Souldate. They offer up two great new house cuts and get remixed to perfection by Easy Kid for a fine new EP that is fresh, colourful and sure to warm you through as winter draws nearer.
Up first is Burning, a really firing track full of long tailed pads, atmospheric vocals, metallic drums and big bad loops of sub bass. Some uttered vocals add extra pressure to the groove which builds and builds and builds and takes you with it all the way. I Know You Like It is a deeper, more patient and back room house bubbler with nice warm chords, skipping beats and cool vocals that add a key human element. It is a fresh sounding joint that makes a nicely different offering than the flip. On the remix is Easy Kid, who makes this deep house cut even deeper and smoother with his softly softly chords, smoothed edges and perfectly trippy late night melodies. In all then, this is another winning package from Depaart.